All bottles age – even the TWIST bottles are not magic. Once the old bottle is worn down, the magnetic connector can be detached from the old bottle and can be easily re-attached to a new spare bottle. The modular system saves money and makes a bottle upgrade possible.

***Replacement Bottles Do Not Contain The Female Twist Component. If you need a bottle with the component, please check out single bottles***

Dishwasher-safe
BPA-free polypropylene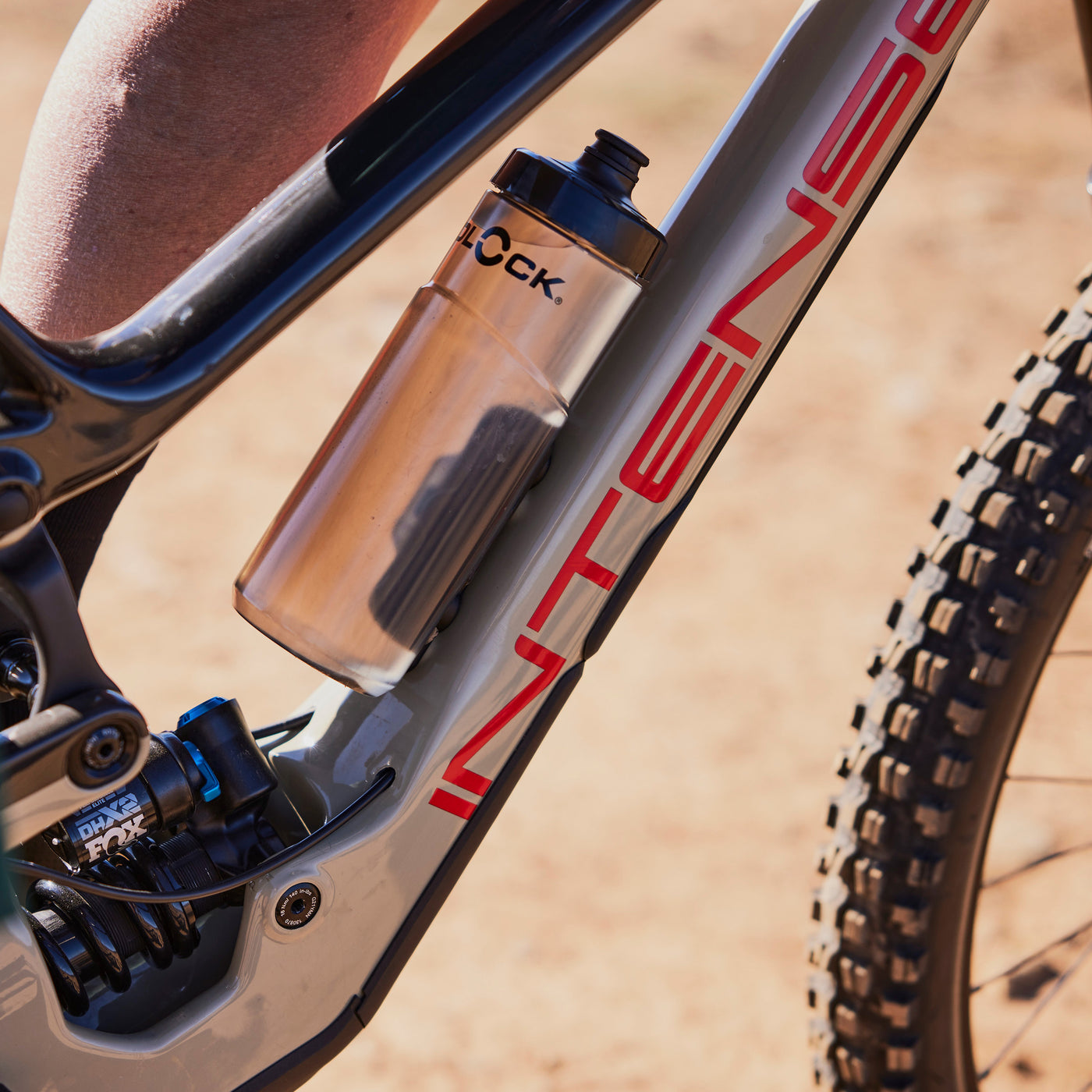 TWIST Replacement Bottle 600
Whether you are looking for a spare bottle as a mid-race hand-up or replacing a bottle that has been through the ringer, we've got you covered. Available with and without our magnetic connector, these new bottles are ready for your next shred session.
could be perfect, but it's not
Bottle is too hard too squeeze. Rattles. Otherwise great. Awesome retention, very easy to to remove and put back on frame.
Hi Pawel,
Thank you very much for your review. We sincerely apologize for any inconvenience caused by the difficulty in squeezing the bottle.
To resolve this issue, we would like to offer you a replacement bottle of your choice, with a 590 of your choice. Please don't hesitate to reach out to us via email at support@fidlock.us, and we will promptly address your needs.
Magnetic mount not included
What can you say its a replacement bottle. Works like the original. Keep in mind the magnetic mount is not included. If you want the mount for a backup bottle you will have to order it separately.
We love our fidlock bottles
All of our bikes are outfitted with your bottles. We look forward to seeing the fidlock crew at Sea otter each spring. Would definitely recommend! Love the ease and durability of your bottles. Thanks!
Awesome Options
Very cool to see that Fidlock offers individual components for their products.
The best!
I have owned this Boyle
For year an it had never fall of my bike no matter what I ride I have even crash and the bottle stay in please i highly recommend it!