Thanks to our universal adhesive patch, any conventional smartphone case can be transformed into a FIDLOCK VACUUM case. The VACUUM geometry is securely attached to any case with the help of an M3 adhesive patch. An included template helps with the correct positioning and application of the patch. Note: a smooth surface is essential for the suction cup to adhere securely.

360° rotatable when mounted
For mounting to smooth surfaces
Not for mounting to structured surfaces and silicone cases
No interference with electronics
Fits all VACUUM bases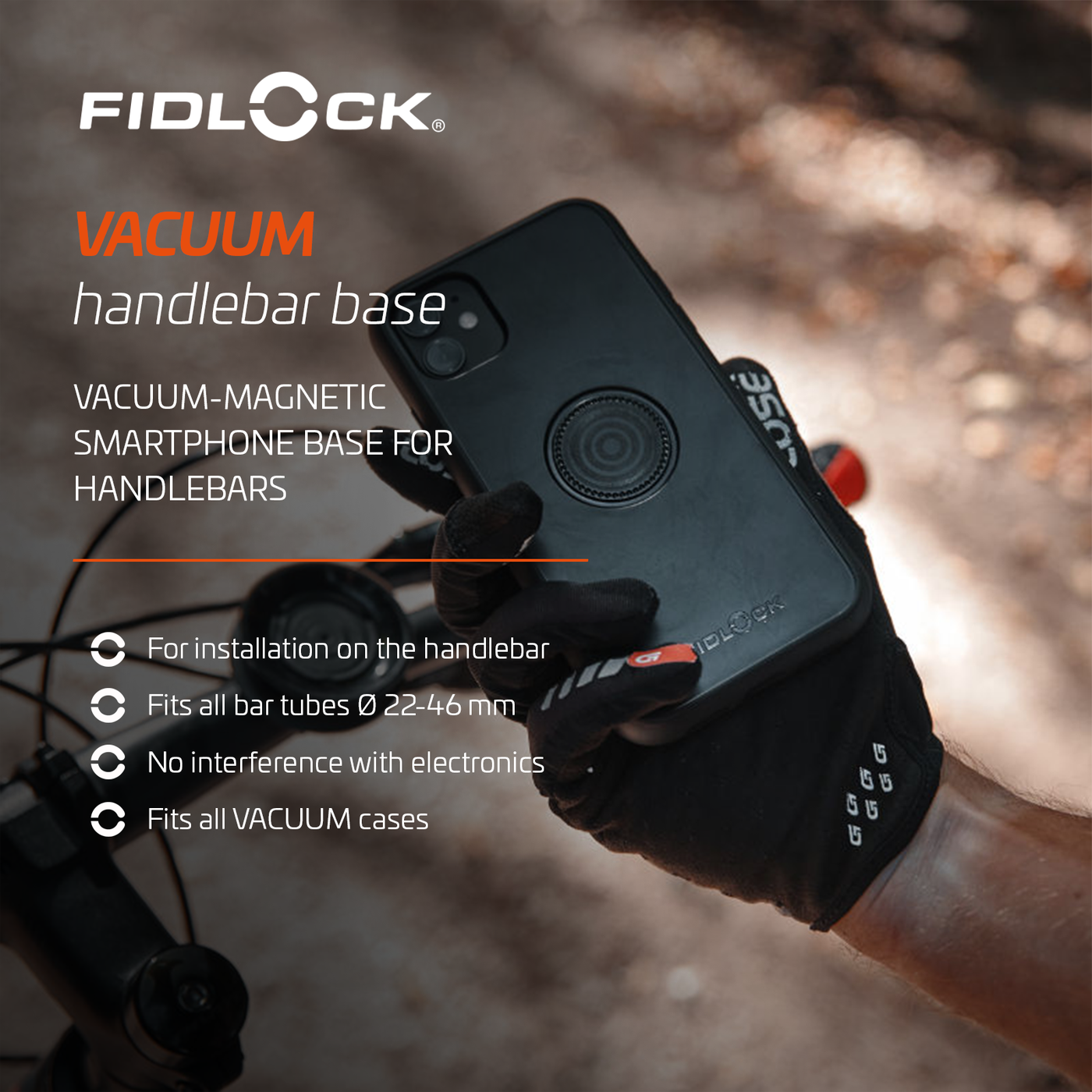 VACUUM Universal Adhesive Patch
Our unique VACUUM phone mount uses an ingenious combination of two invisible forces to securely attach your phone to your bike, but also to the car's dashboard or the desk – a complete versatile and multi-purpose mount. VACUUM is intuitive and quick to use! Just snap your phone to your bike or car and remove it with one hand! The perfect navigator on board, your smartphone can be quickly and easily attached to the dashboard of the car! In addition to the magnetic suction cup with an operating lever, the VACUUM car vent base consists of a ball head and claws that are clamped into the car's ventilation panels. This connection is securely fixed with a locking ring. VACUUM Phone Case not included.
the phone patch for my samsung
The phone patch is working out great. Holds phone really good. Has not fallen off. Great company. Thank you.
Thanks so much Connie for the kind words! May you always know where your phone is! Did you get a chance to look at those headphones?
Great solution
I upgraded my phone so needed a new case to go with my fidlock system but there isn't one available yet. So this uni patch is a perfect temp solution. Fidlock CS was responsive and helpful!
VACUUM Uni Phone Patch Goodness
I recently upgraded to the iPhone 14 promax, and since Fidlock is not going to release the new case in a few months, I decided to try this with a regular Apple case. Its slim profile is amazing. Even without the case for my new phone, I can use it on my bike as well as mIt's slim profile is amazing. Even without the case for my new phone, I can use it on my bike as well as my car. It's a superb option until the new case comes out. Buy it for your phone case, you won't regret it.