Do you need the same height dimensions as a 590, but want a volume comparable to the 800? The 750 is your in-betweener.
The TWIST bottle 750 compact lives up to its name: Due to the voluminous design, this water bottle does not require more space than the TWIST 590 bottle - but transports significantly more liquid for the big thirst. Especially with narrow frame geometries, this bottle is a perfect option. The popular design language and grippy ergonomics for intuitive handling have been adopted, as well as the removable dirt cap and the self-closing membrane with large water flow.
The TWIST bottle revolutionized the bike bottle. Without the conventional bottle cage this magnet-mechanical bike bottle system offers a new kind of freedom in handling and application. It is simply released from the bike with an easy "TWIST" movement and just as easily reattached by bringing together the magnetic bolds, which include a mechanical locking system. The bike base is mounted on the bike to the bottle braze-ons with two screws.
750 ml volume
Compact design with large volume for tight frames
Easy squeezing thanks to BPA-free polyethylene
High flow rate and leak-proof diaphragm
Removable dirt cap
Dishwasher safe up to 50°C
Fits all TWIST bases
Mounting to the braze-ons
Base weighs only 16 g / 0.56 oz
Extent of delivery:

TWIST bottle 750 compact
TWIST bike base incl. screws- Manual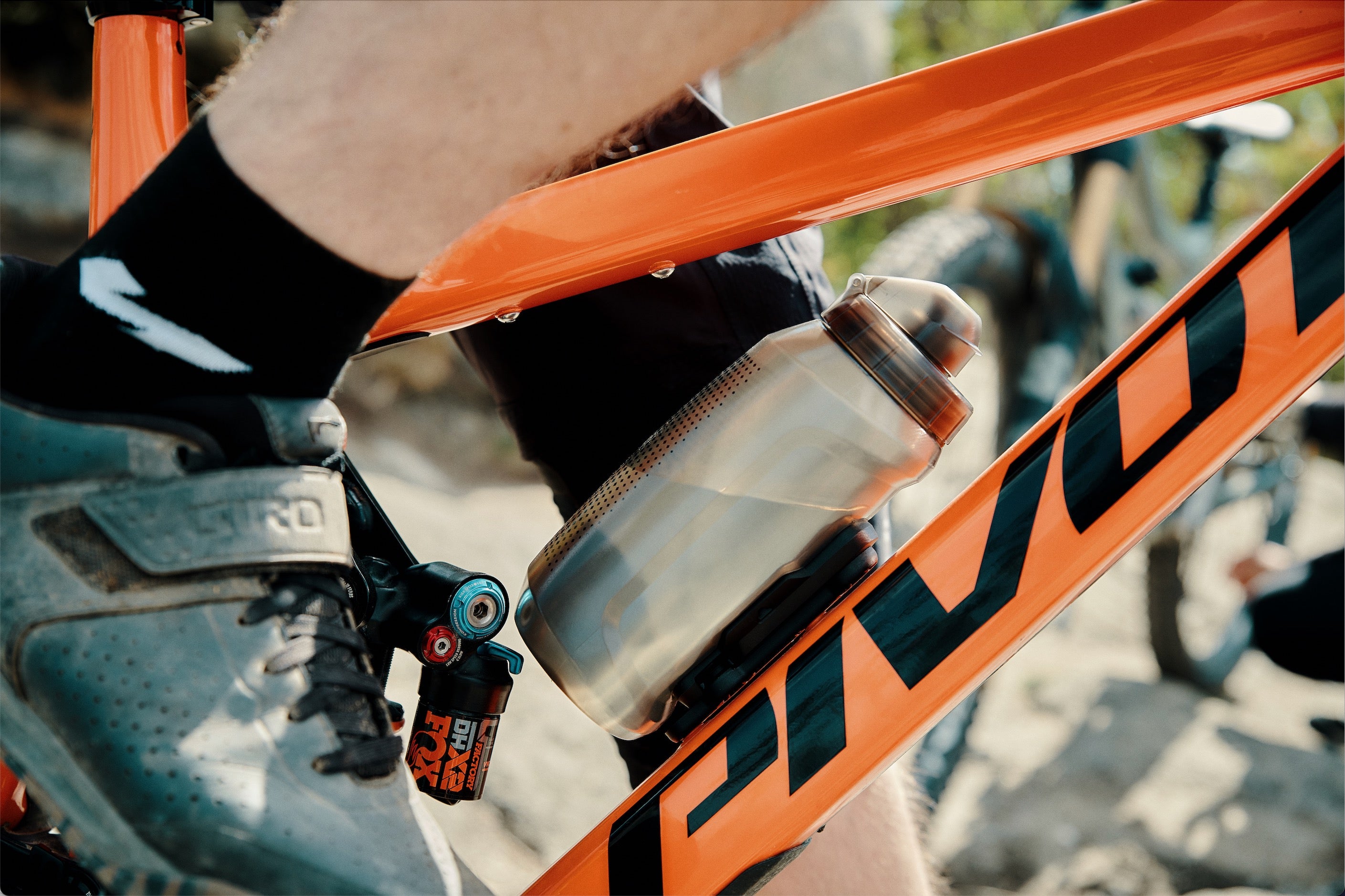 TWIST 750
It fits exactly where a 590 could go, and an 800 won't!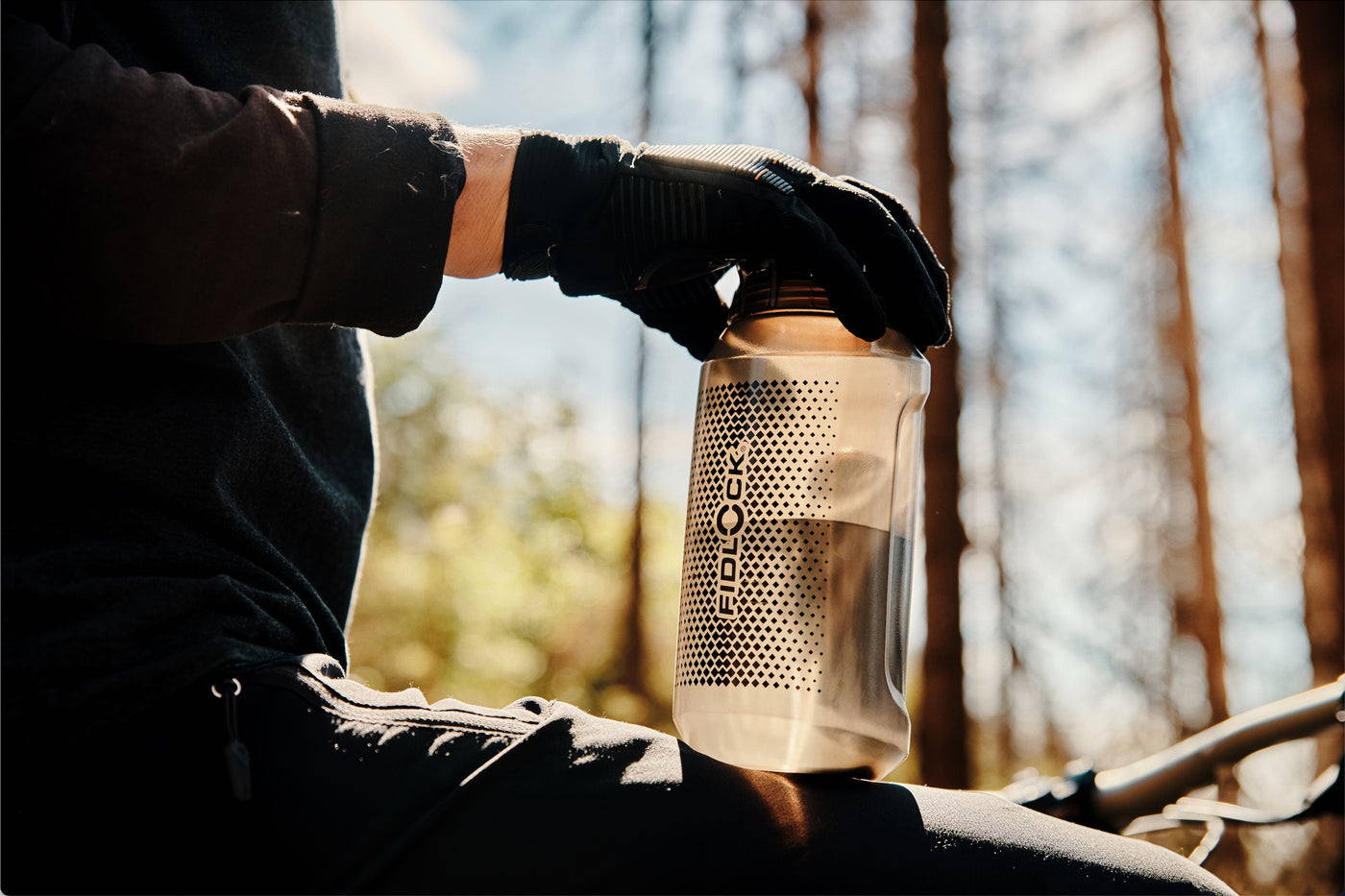 TWIST bottle 750 compact + bike base
750 ml bottle incl. magnetic-mechanical bottle mounting system for bike frames
750 compact
Great hydration bottle! Very durable! Easy to lock and unlock. Compact feature takes up less space in your down tube.
Thanks Lester for your review. The 750 is taking over top spot of best sellers soon.
Cheers!
Good size bottle
Great size bottle for shorter travel bikes. Still holds plenty of liquid. Love it!
Tim, thanks so much for the review. We appreciate you!
The perfect bottle
The 750 is the perfect bottle for mountain biking. On full suspension bikes, the front triangle can be very limited in terms of space for a bottle. What to do when your bike won't fit a large bottle but you need that essential H2O? The 750 is the same length as the 590, but goes wider instead of longer to achieve the additional 160ml. I use the 750 full of water on the bike and a 450 in my hip pack with some electrolyte mix. Super happy with these bottles and Nick at Fidlock was super responsive to a couple questions I had.
Ty, glad to be of help. Reach out anytime, and thanks for the review! -N
Exactly the Bottle for Modern Enduro Bikes!
So I have several Twist 590's that worked on my enduro bike, but I wanted a larger volume with the same height to fit the limited space in enduro frames. I left a review for the 590 and Fidlock left a message to check this bottle out. This ticks all the boxes, just have to angle it a little to get it to click to the base, but absolutely no issues. Easily 5 stars for this.
Now a couple more asks....please make some insulated bottles, including the 590 and 750, and also waiting for the 750 bottle only to come out.
Jon, you are awesome, thanks for the review. I think the 750's are going to become our best seller. As far as insulation goes, did you see our facebook post? https://www.facebook.com/fidlockbikeusa
any questions, email us at support at fidlock dot us