All bottles age, and so do their caps – even the TWIST bottles are not magic. If the old bottle is still fine, but the cap is worn down, chewed up, or starting to leak, simply replace it with the bottle cap suitable for TWIST bottle 590.
Replacement bottle cap with high flow, self-sealing and leak-proof valve.
Includes removable dust cap.
Suitable for TWIST bottle 590 and 450 deluxe models. Not compatible with the 600 or 1st gen 450 models.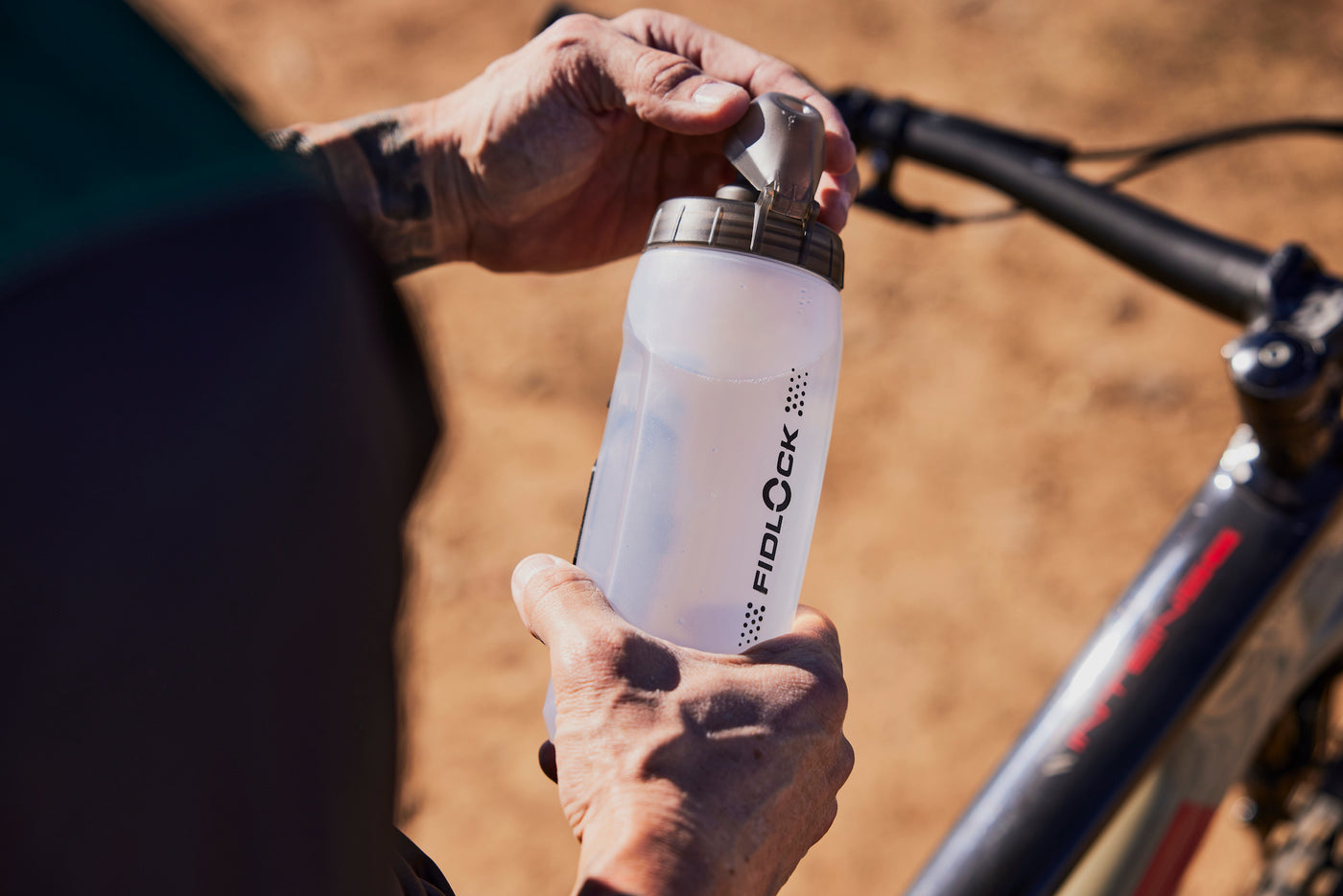 Deluxe Replacement Cap
Lost a cap along the way? Sick of mouthfuls of dust when taking that first sip? Don't trash that bottle just yet, our spare parts will keep you rolling. Genuine Fidlock water bottle caps, parts, and accessories.
Replacement cap
As my only water bottle location available is under the down tube my water bottle is totally exposed to the dirt. This cap keeps the spout clean and ready for use. Simple and effective.
No more dirt in my drink!
This does exactly what it's supposed to, despite riding in dust, mud, and other conditions that leave the bottle exterior filthy the actual part you drink from stays perfectly clean!
Why not allow this cap on ALL bottles?
I realize Fidlock, like many companies, make you buy more than you want (can't just buy the mount piece that attaches to the bottle alone), but this just makes no sense. Why are some bottles tops able to be protected by a cover piece but not all? Make this cap for all bottle sizes, c'mon now
Hi Phil,
Thanks for taking the time to publish a review and I am sorry to hear you're disappointed. In case you do need the bottle connector individually, we do offer that separately. Regarding the bottle caps compatibility, I understand your frustration. We use multiple manufacturing partners and unfortunately they don't share thread patterns so we cannot make all caps compatible with all bottles. However, we do understand this is disappointing and are working towards more and more cross-compatibility going forward.
Works
It's a good design that works. Only four stars bc it's expensive.
Does what it does
It's a cap to keep the mouthpiece clean and it works. Only four stars bc like everything fidlock, it's expensive. Good, but expensive.