Magnetic self-sealing bag for the upper arm with patented closure system.

Whether it is a drizzle or a rain shower –  thanks to the hermetic closure technology, your smartphone is 100% protected against water and even the finest dust. The HERMETIC arm band is made of non-irritating elastic material that moves with you. Your smartphone remains touch-enabled. With the included belt extension, the lengthening for larger sizes can be attached quickly and conveniently.
- Moves with you and protects your phone
- Magnetic self-sealing closure
- Full touch functionality through the case
- No interference with electronics and cards
- Optional arm width extension included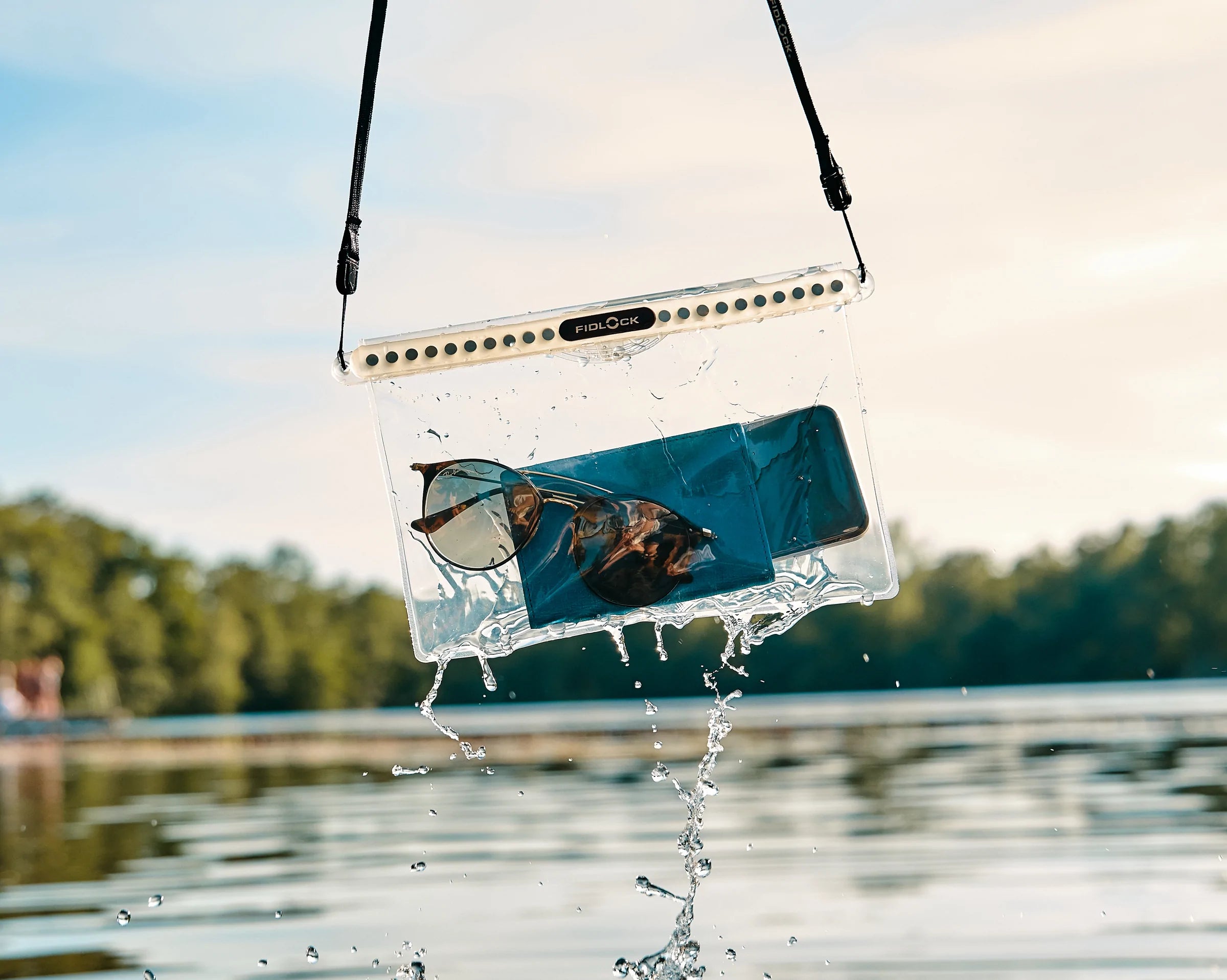 Some things just need to stay dry
While you may enjoy getting wet, your valuables probably do not. The Hermetic dry bag collection features various sizes and shapes to keep items of all types safe and dry while you have fun.
Magnetic Self-Sealing Arm Bag
Protect what is yours! Our Hermetic dry bags offer the best, quickest and easiest solution to keep your most valuable possessions safe while you enjoy living your life to the extreme. Simply place your phone or wallet in the bag, let go of the opening, and watch as the magnetic seal quickly locks and protects against all the elements: water, dust and even the finest sand. This is our "just-let-go principle" – the bags close immediately and automatically. No manual locking, clicking, pushing, or snapping.