HERMETIC dry bag mini
Extra small magnetic self-sealing hermetic dry bag with patented closure system.


The HERMETIC dry bag mini was designed for the small but important things in life, such as keys: safe and secure against water and dust. An additional band allows for the mini dry bag to be toted anywhere you go.
- For small valuables
- 100% water and sand proof
- No interference with electronics and cards
- Lanyard included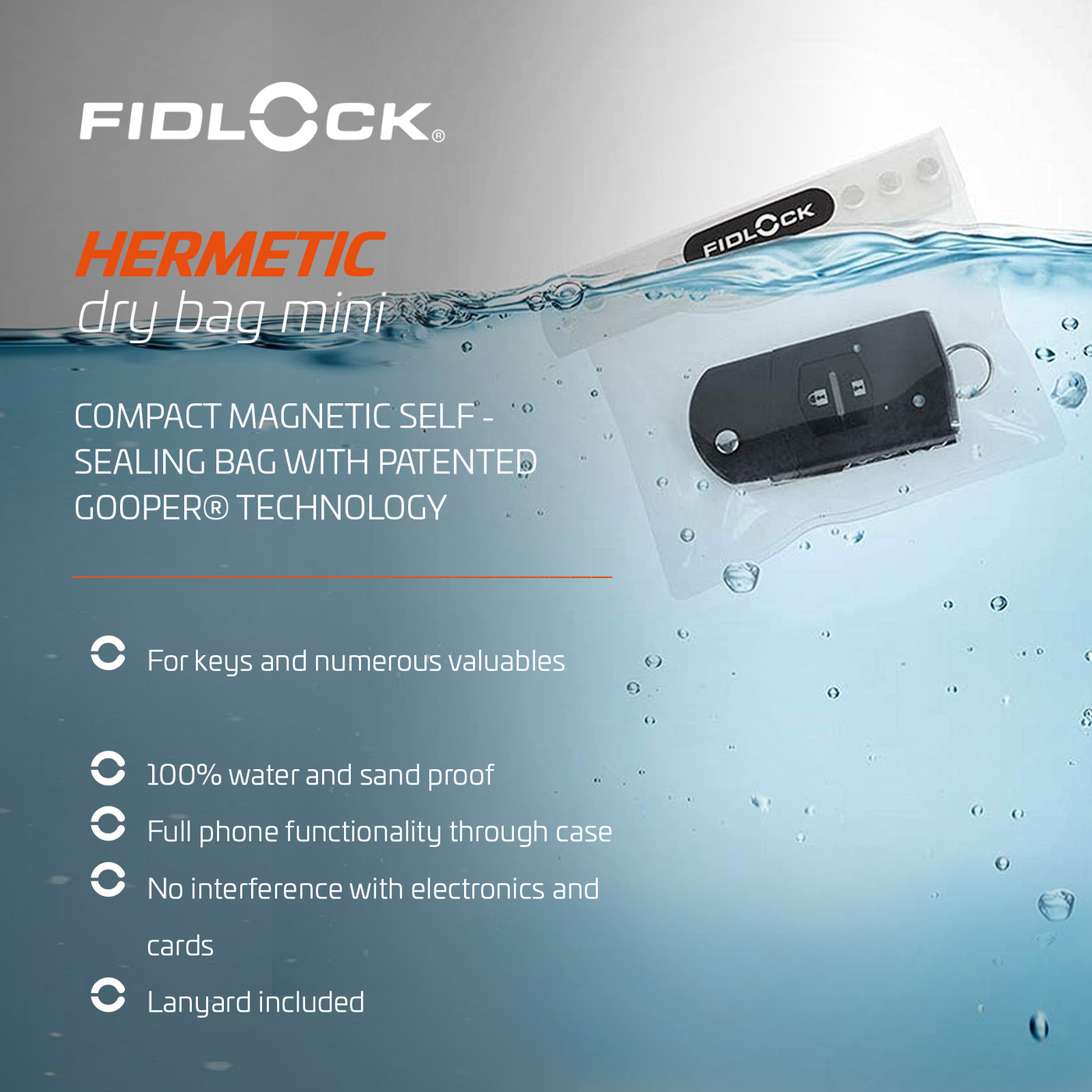 Extra small Magnetic Self-Sealing Bag
Protect what is yours! Our Hermetic dry bags offer the best, quickest and easiest solution to keep your most valuable possessions safe while you enjoy living your life to the extreme. Simply place your phone or wallet in the bag, let go of the opening, and watch as the magnetic seal quickly locks and protects against all the elements: water, dust and even the finest sand. This is our "just-let-go principle" – the bags close immediately and automatically. No manual locking, clicking, pushing, or snapping.
Does it fit?
Credit card(s), yes
Cash, yes
Key fob, yes
Vaccine card - nope (unless folded)
Nice little pouch protects the contents from the elements and the lanyard makes it convenient to hang around your neck so it does not stray too far. Much more secure than a pouch with water guard zippers and easier to insure a seal than the heavy duty ziplock pouches I also own.
Perfect swim wallet
It does what it says - keeps it all clean and dry. Perfect size for my credit card, car key, and a few bills and fits nicely in my boardshorts.