400 ml saddle bag incl. magnetic-mechanical mounting system for bike saddles
Thanks to the small PUSH saddle bag 400, you only take the essentials you really need. Plus, the PUSH saddle bag 400 convinces with its clear and reduced design – understatement that fits under every saddle.
It is easily removed with one "PUSH" of a button on the base and just as easily re-attached by bringing the magnets together. In combination with the mechanical latching, both ensure a reliable and secure locking.
- For repair kit, spare tube and co.
- Quick release with PUSH button
- Waterproof material and zip
- Strap for a clip-on light
- Reflective FIDLOCK logo print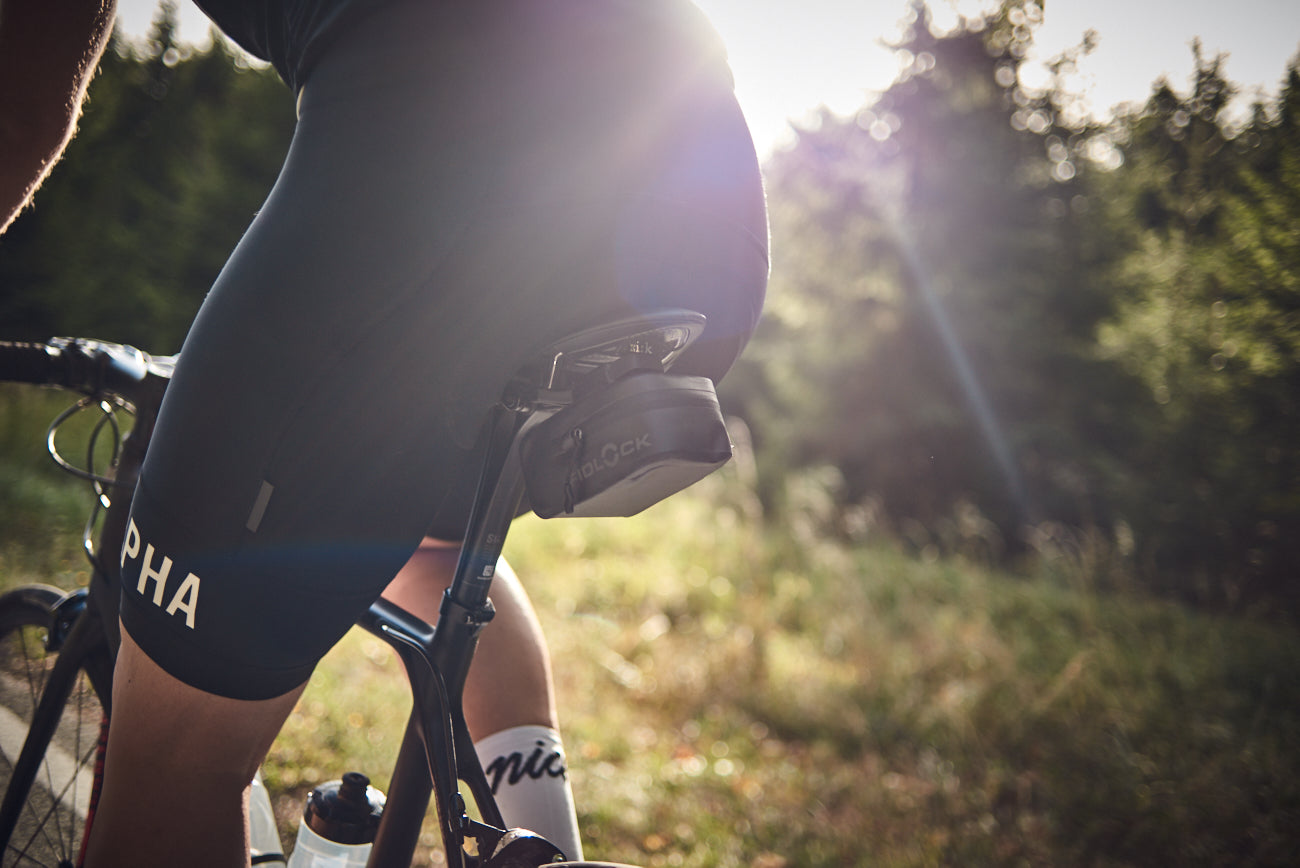 PUSH - Storage Perfected
Never Struggle With A Saddle Bag Again!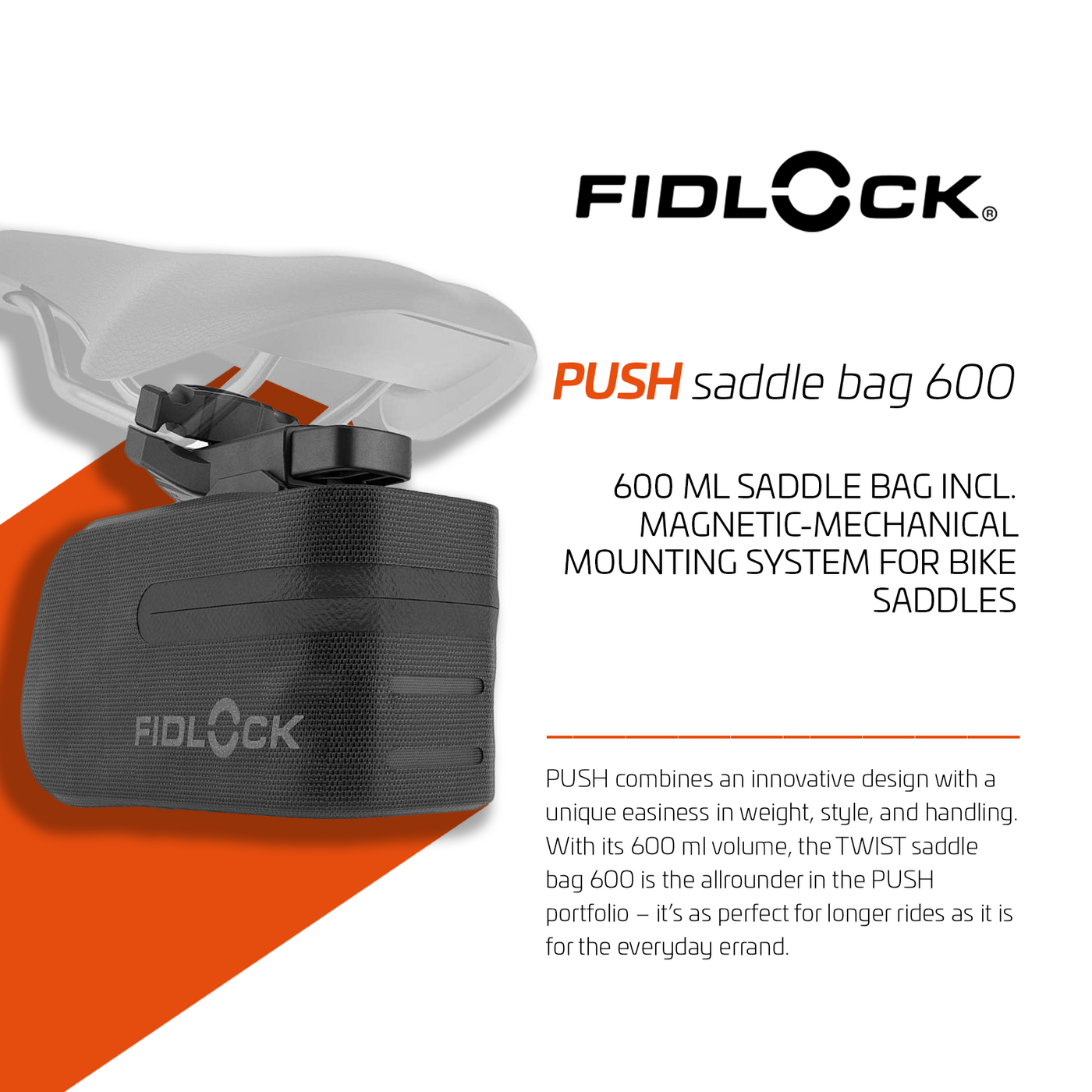 600 ml Saddle Bag With Magnetic-Mechanical Mounting
Never struggle with a saddle bag again! Our innovative PUSH saddle bag design, like all Fidlock designs, is incredibly stylish and easy to use! Thanks to our clever design, it fits elegantly underneath any saddle. Simply place the bag and base together and the magnetic-mechanical fastener will securely lock tight. Your backside has never looked this good.

Thanks to the clever design, it fits underneath every saddle. Simply bring together to the bag and the saddle base, and the magnetic-mechanical fastener will securely lock it.
What amazing products
It a easy way to store tool or other essential items
Jimmy, you have amazed us with your review! We sincerely appreciate it.
Small Bag, Big Price.
This bag seems like it would be most useful for a racer on race day. It should probably be marketed as such. Pros: The mounting design is clever and very user friendly. And I like that I can buy extra mounting brackets for my other bikes so that I only have to have one bag. The bag itself is well designed and made. Cons: Its barely big enough for a spare tube, repair kit, and air. Very tight fit. The zipper is not very cooperative. Kind of pricey for such a small bag.