FIDLOCK TWIST bottle 590 antibacterial with FIDGUARD technology
AB-09636(TBL)
The antibacterial upgrade for the popular 590 TWIST bottle. Tried and tested in the medical and food industries, the technology prevents the formation of unpleasant odours caused by bacterial growth inside the bottle. The purely physical effect inhibits bacterial growth and does not release bioactive substances such as silver ions.

590 ml bottle with antibacterial FIDGUARD technology incl. magnetic-mechanical bottle mounting system for bike frames

More hygiene thanks to FIDGUARD technology
Even after cleaning a water bottle, a certain residual moisture remains on the inner walls. This can lead to the growth of bacteria, which can emit a musty odor over time. The new TWIST bottle 590 antibacterial puts an end to this. Thanks to the innovative FIDGUARD technology, the growth of bacteria in the residual moisture on the inside of the bottle is prevented. Foul odors are a thing of the past. This medically proven process works purely physically and does not rely on the addition of chemical substances. This not only keeps the bottle fresh and clean, but also eliminates any concerns about possible residues.
Intuitive handling meets the best material
The proven magnet-mechanical TWIST technology and an improved ergonomic bottle design guarantee unparalleled intuitive handling and compatibility with all bike bases. The flexibility of the BPA-free polyethylene allows for easy squeezing and ensures high flow - naturally drip-free thanks to the self-closing membrane!

No more compromises
The TWIST Bottle 590 has a capacity of 590 ml and includes a removable dirt cap. The bottle can also be cleaned in the dishwasher (up to 50°C). A new level of comfort, hygiene, and functionality!

TWIST bottle 590 antibacterial including TWIST bike base:
The TWIST bottle revolutionized the bike bottle. Without the conventional bottle cage this magnet-mechanical bike bottle system offers a new kind of freedom in handling and application. It is simply released from the bike with an easy "TWIST" movement and just as easily reattached by bringing together the magnetic bolds, which include a mechanical locking system.
The bike base is mounted on the bike to the bottle braze-ons with two screws.
The advantages at a glance:
Fusion of FIDGUARD technology with TWIST system
Prevention of germ and odor formation thanks to antibacterial effect
Physically proven principle tested by medicine and food industry
Prevention of migration of bioactive substances
590 ml capacity
High flow rate and leak-proof diaphragm
Improved ergonomic design for intuitive handling and compatibility
Removable dirt cap
Dishwasher safe up to 50°C / 122°
Extent of delivery
TWIST bottle 590 antibacterial with FIDGUARD technology (transp. black) incl. bike base
Material: PE (BPA-free, food-safe) (antibacterial), PP (antibacterial), TPE (antibacterial), Silicone
Proven design with all new inner values
Laboratory tested long term effectiveness
590 ml bottle volume
Lid with self-closing membrane and optional dirt cap
Dishwasher safe up to 50°C
BPA free polyethylene
Compatible with all TWIST bases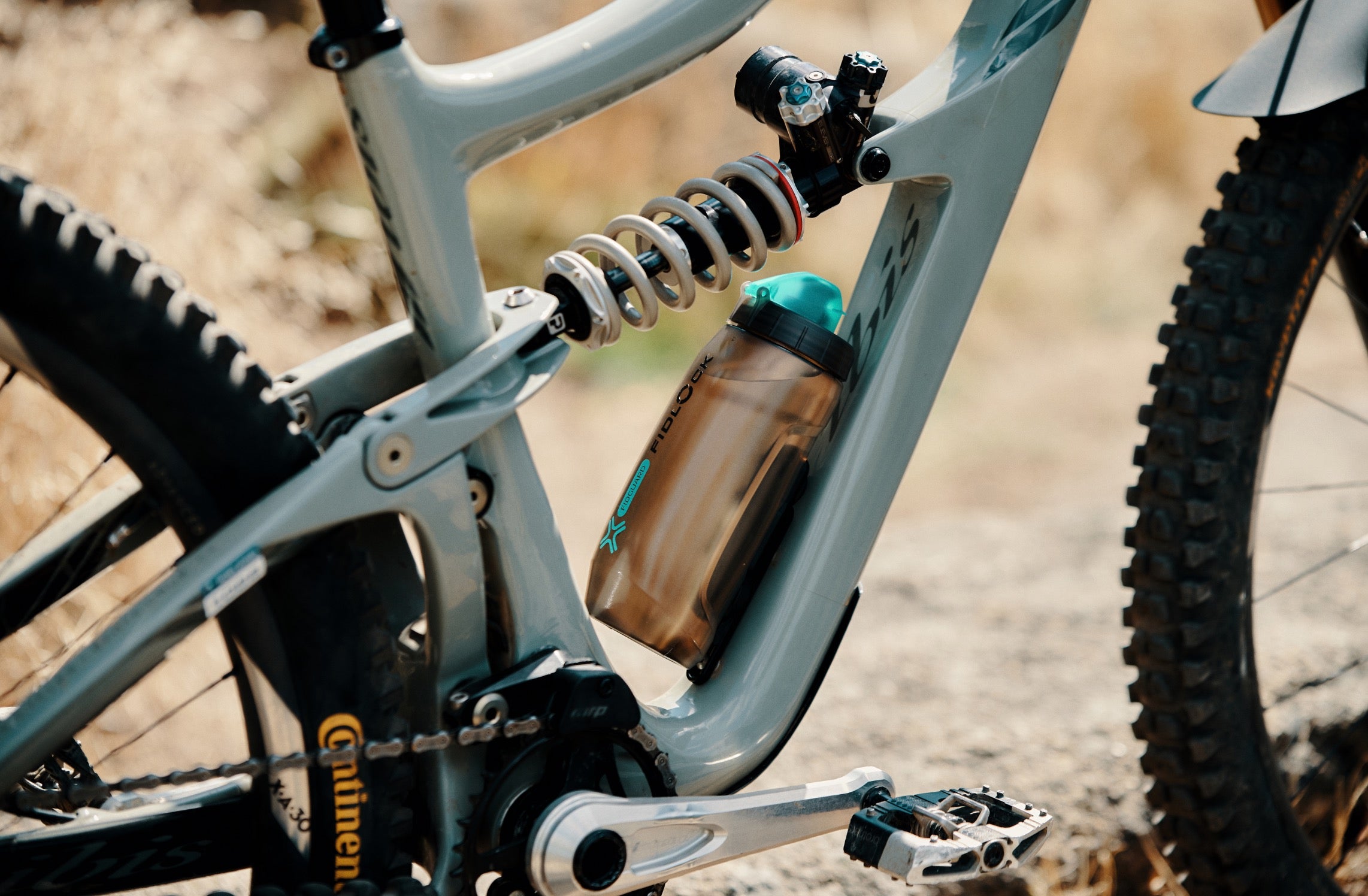 TWIST Antibacterial
FIDLOCK TWIST bottle 590 antibacterial with FIDGUARD technology. The antibacterial upgrade for the popular 590 TWIST bottle.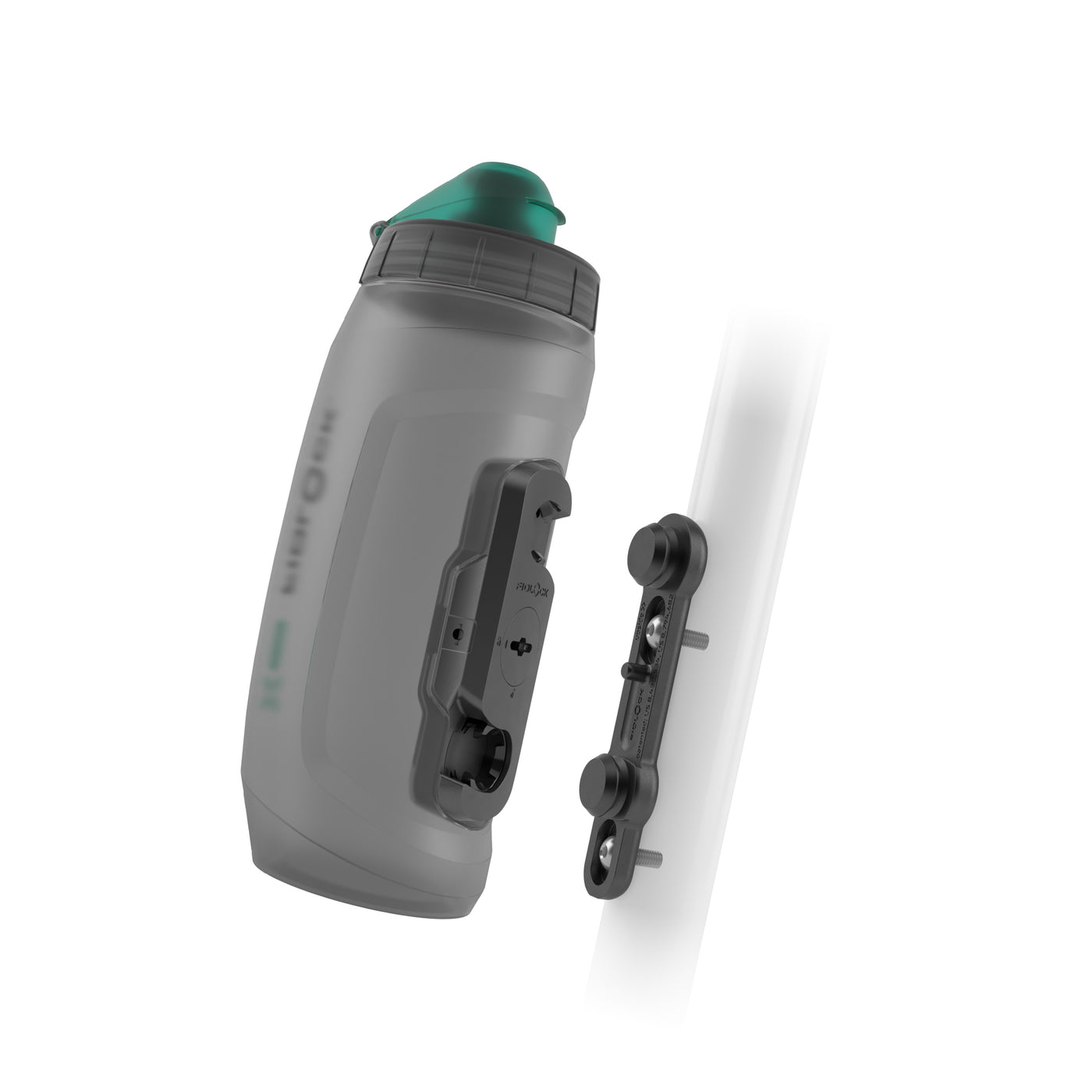 TWIST bottle 590 antibacterial + bike base
590 ML BOTTLE WITH ANTIBACTERIAL FIDGUARD TECHNOLOGY FOR MAGNETIC-MECHANICAL BOTTLE HOLDER SYSTEM INCL. HOLDER