All bottles age – even the TWIST bottles are not magic. Once the old bottle is worn down, the magnetic connector can be detached from the old bottle and can be easily re-attached to a new spare bottle. The modular system saves money and makes a bottle upgrade possible.

Bottle only - does NOT include bottle connector or bike base.
Dishwasher-safe
BPA-free polypropylene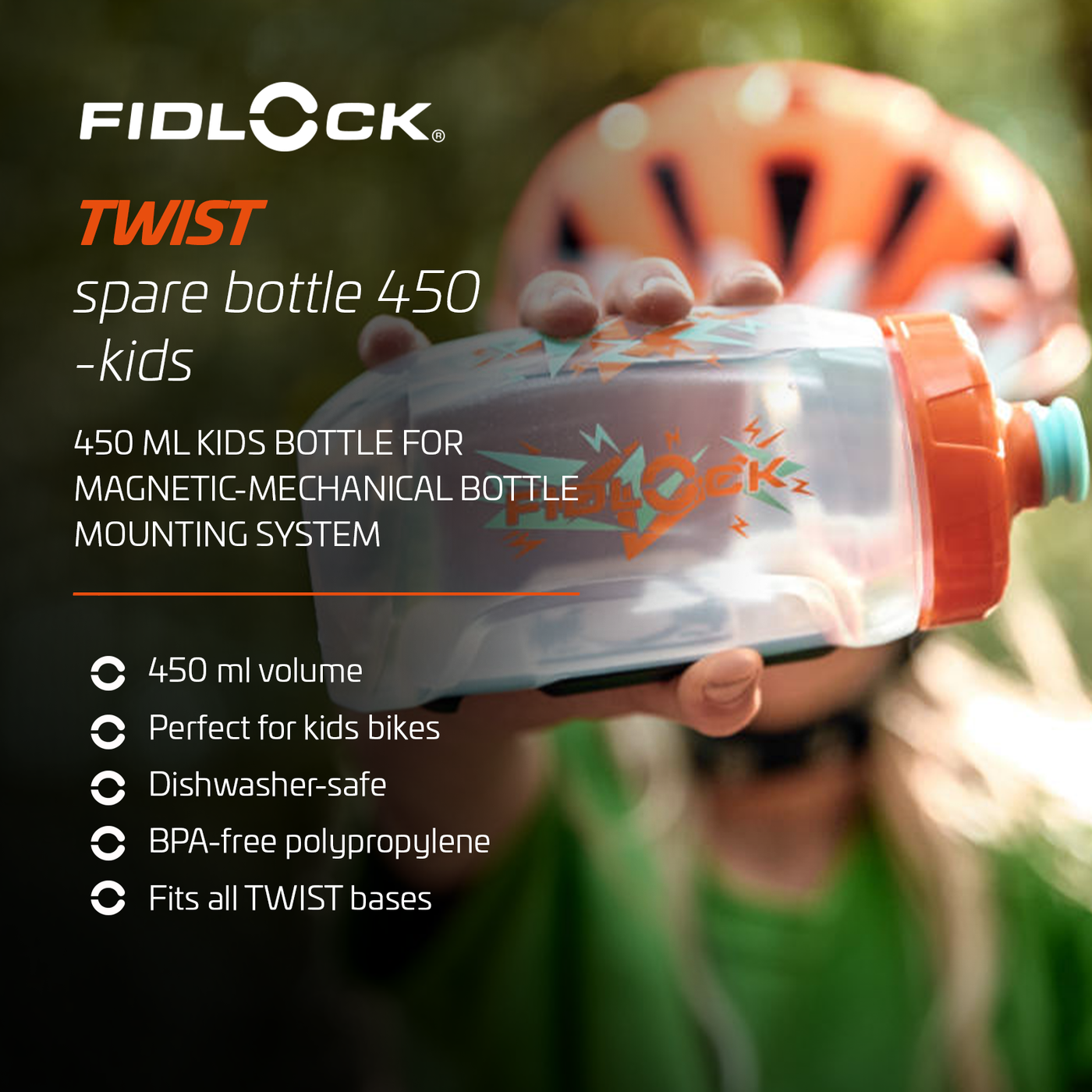 TWIST Replacement Bottle 450 Kids
Whether you are looking for a spare bottle as a mid-race hand-up or replacing a bottle that has been through the ringer, we've got you covered. Available with and without our magnetic connector, these new bottles are ready for your next shred session.