The VACUUM phone mount uses a unique combination of a suction cup element and magnets to securely attach phones to different application areas. The phone is easily positioned and connected to the mount through magnetic guidance, and the vacuum force keeps it securely locked. In case of a strong impact, the hold is additionally secured by the vacuum pressure created by the suction cup. Magnetic force ensures the centering of the smartphone. Therefore, the suction power is always guaranteed. The smartphone is released by simply pressing a lever on the side of the phone base.
Thanks to the ingeniously simple combination of magnetic force and vacuum pressure, the smartphone can be operated with one hand and is 360° rotatable, while a ratchet prevents it from rotating during use!
The phone mounting system consists of a base (available for various applications) and a special, ultra-thin smartphone case or a universal patch with an embedded geometry.
For the installation to the bike's Garmin-, Wahoo- and Sigma bayonet mounting 
No interference with electronics
Fits all VACUUM smartphone cases

Extent of delivery
VACUUM turn base 
Delivery without VACUUM case (iPhone/Samsung) or VACUUM uni phone patch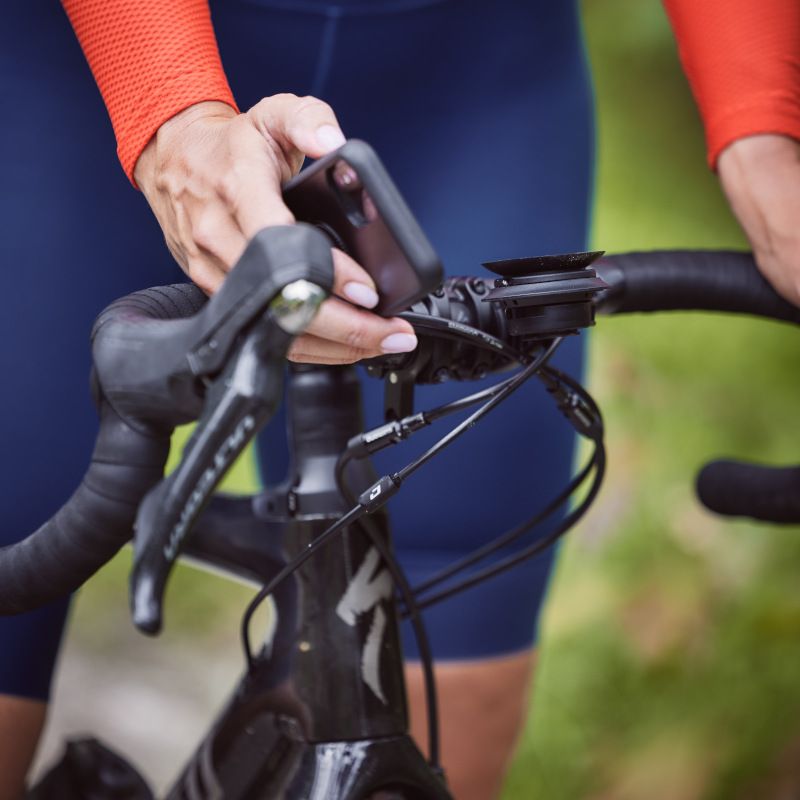 VACUUM turn base for GPS mount
Fits all VACUUM smartphone cases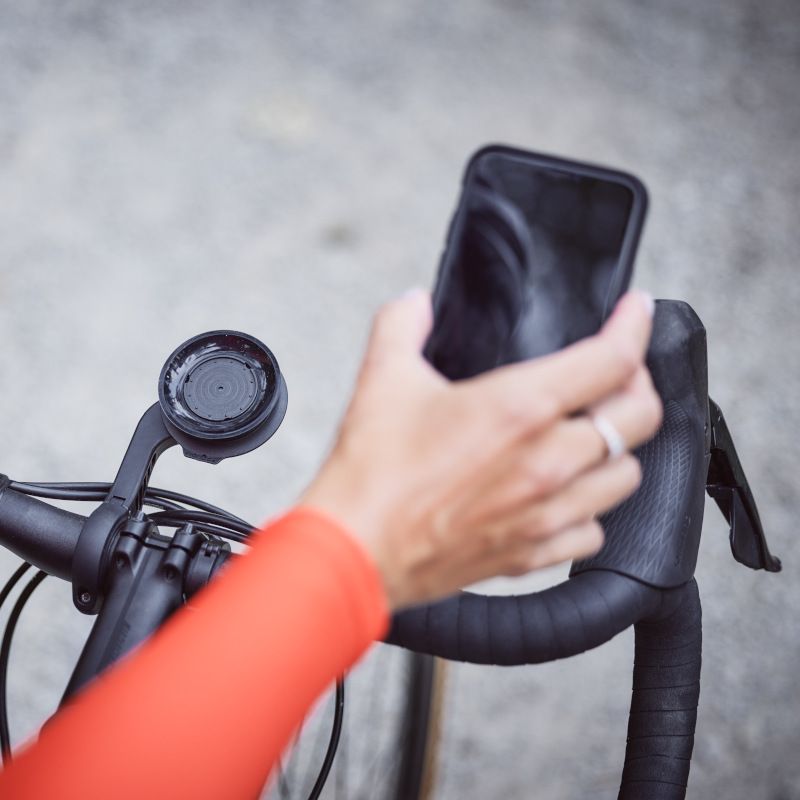 VACUUM turn base for GPS mount
VACUUM-MAGNETIC UNIVERSAL ADAPTER FOR GARMIN-, WAHOO- AND SIGMA BAYONET MOUNTINGS