The universal case with VACUUM geometry and HERMETIC closure safely protects your smartphone from water, mud and dust on and off the base. 

Thanks to the patented "just-let-go principle," the case closes automatically and is fully-hermetic. No manual locking, clicking or pushing. Once snapped onto the VACUUM base, the smartphone is safely protected even on muddy trails. 

The smartphone is fully functional even in the understated case thanks to the touch-sensitive material and the see-through material that allows taking pictures through the case.
Vacuum base is not included.
Size M: max. 6.5 inch phones
100 % water and sand proof
Full phone functionality through case
360° rotatable when mounted
No interference with electronics
Fits all VACUUM bases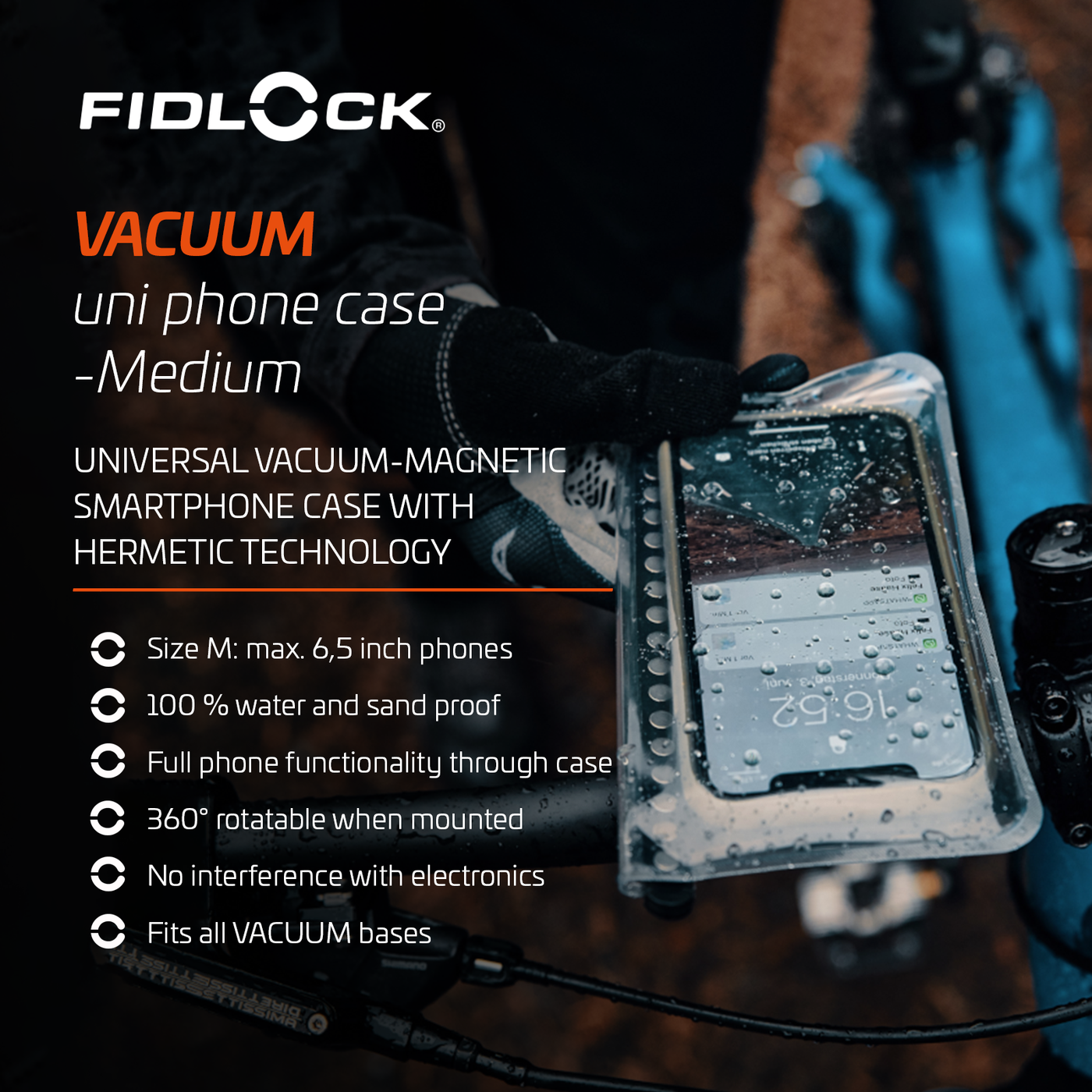 VACUUM Universal Phone Case (Medium)
Our unique VACUUM phone mount uses an ingenious combination of two invisible forces to securely attach your phone to your bike, but also to the car's dashboard or the desk – a complete versatile and multi-purpose mount. VACUUM is intuitive and quick to use! Just snap your phone to your bike or car and remove it with one hand!The perfect navigator on board, your smartphone can be quickly and easily attached to the dashboard of the car! In addition to the magnetic suction cup with an operating lever, the VACUUM car vent base consists of a ball head and claws that are clamped into the car's ventilation panels. This connection is securely fixed with a locking ring. VACUUM Phone Case not included.