Small magnetic self-sealing bag with patented closure system.

The HERMETIC dry bag multi in purse size offers a lot of space: Through its large opening, you can be sure to find what you are looking for. Should the weather turn bad you can be assured that your valuables with the safe and dry. The material is available in many color and fabric styles which can give your dry bag your own unique look.


- Practical size with a large opening
- 100% water and sand proof
- No interference with electronics and cards
- Several colors and styles
- Lanyard included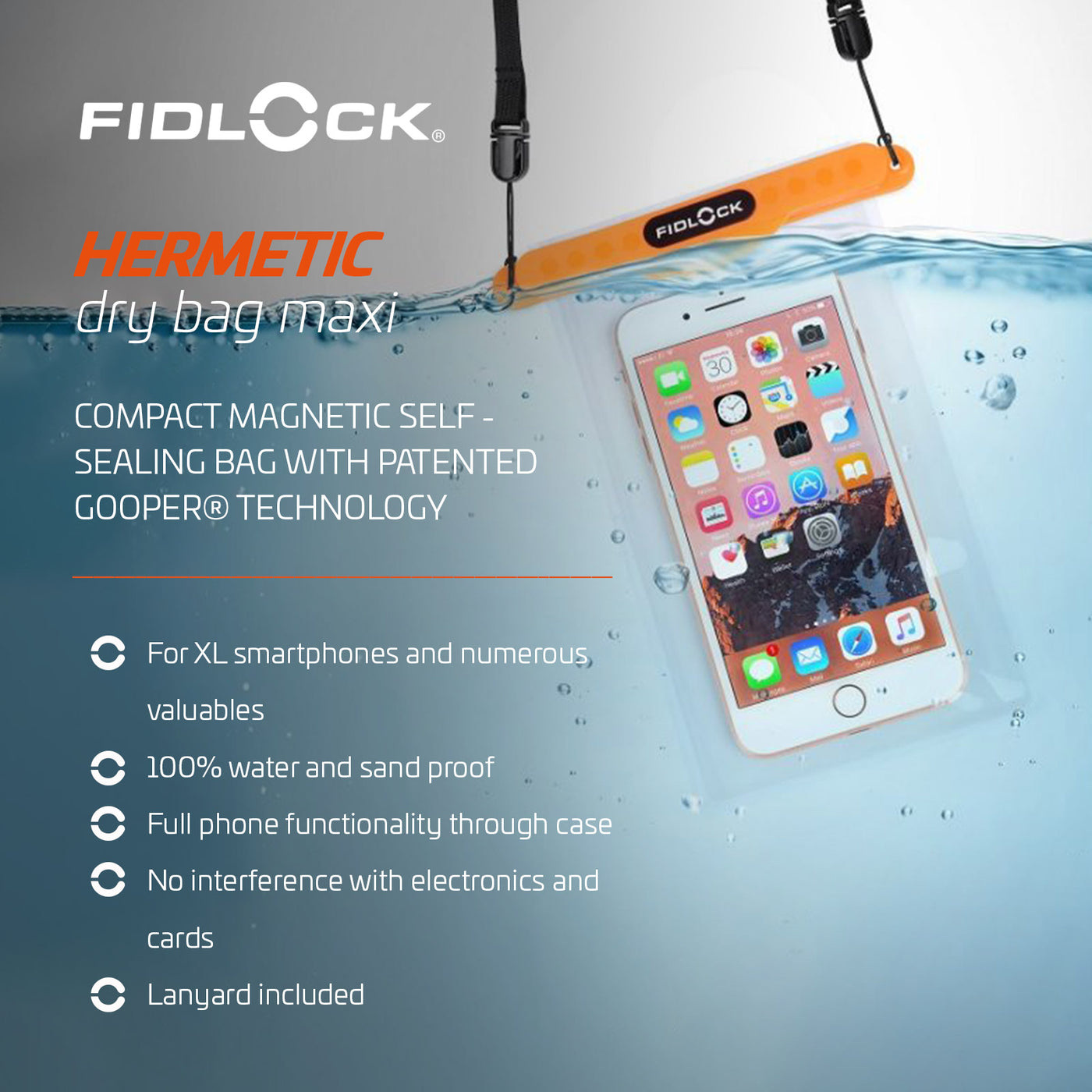 Compact Magnetic Self-Sealing Bag
Protect what is yours! Our Hermetic dry bags offer the best, quickest and easiest solution to keep your most valuable possessions safe while you enjoy living your life to the extreme. Simply place your phone or wallet in the bag, let go of the opening, and watch as the magnetic seal quickly locks and protects against all the elements: water, dust and even the finest sand. This is our "just-let-go principle" – the bags close immediately and automatically. No manual locking, clicking, pushing, or snapping.
Dry Bag
This is the 2nd bag I have purchased. The magnetic seal is easy to use and seals completely. Can use my Iphone controls through the bag and take pictures. Strap is convenient. I use these for kayaking. I have 1 for phone and another for my wallet and keys. I will buy again as Christmas gifts.
Protect Bigger Electronics
This bag is perfect for electronics bigger than a smartphone. I feel 100% secure using this bag to keep important goods safe.