Large magnetic self-sealing bag with patented closure system.

The HERMETIC dry bag mega is the extra-large protector for all the valuable belongings out in nature. It keeps your tablet, wallet and documents dry and protected of dirt and sand. Full device functionality allows the use of the tablet while inside the bag, perfect for camping or for storing small items safely on the bikepacking trip.

- For tablet, documents and to organize cables or chargers
- 100% water and sand proof
- Full device functionality through case
- No interference with electronics and cards
- Lanyard included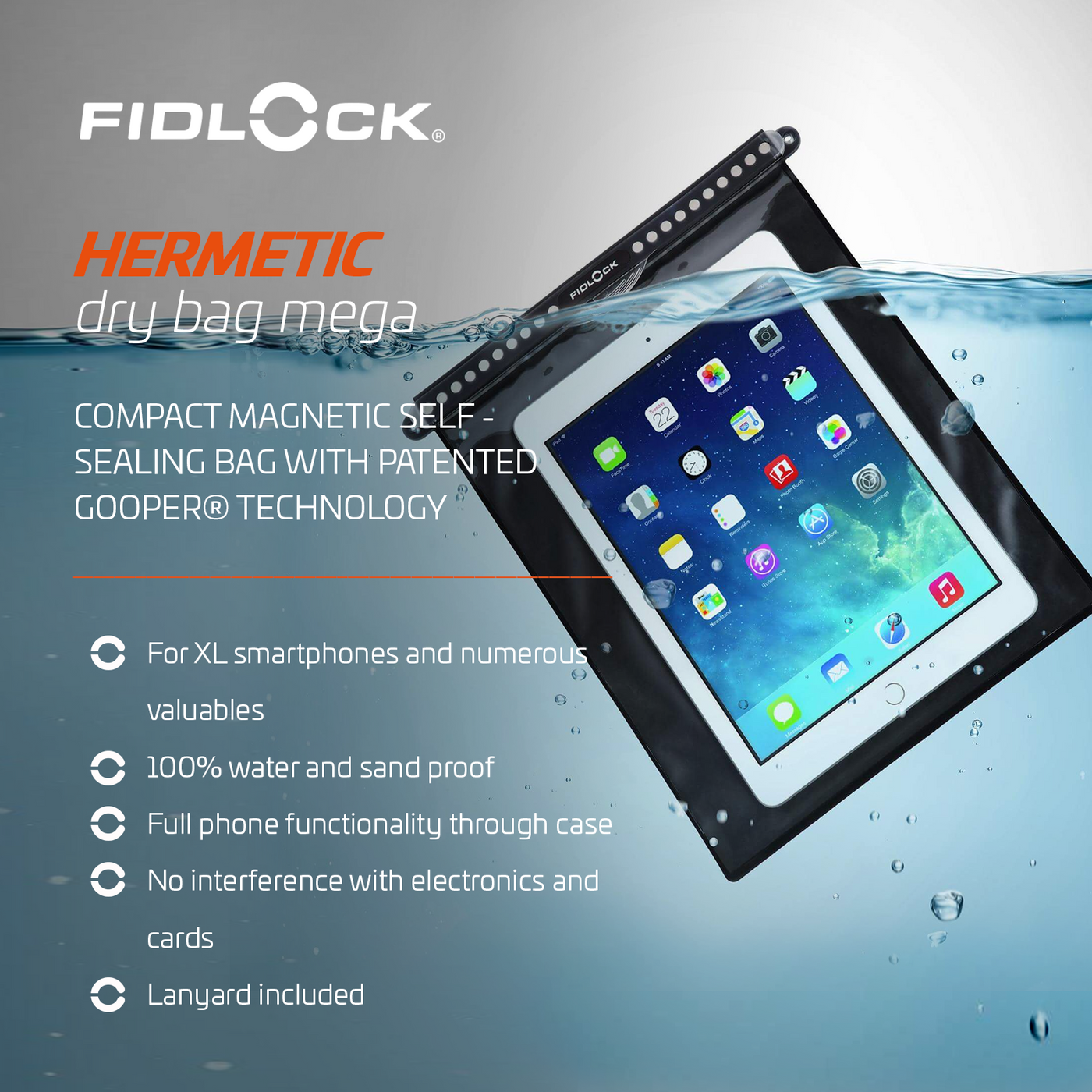 Large Magnetic Self-Sealing Bag
Protect what is yours! Our Hermetic dry bags offer the best, quickest and easiest solution to keep your most valuable possessions safe while you enjoy living your life to the extreme. Simply place your phone or wallet in the bag, let go of the opening, and watch as the magnetic seal quickly locks and protects against all the elements: water, dust and even the finest sand. This is our "just-let-go principle" – the bags close immediately and automatically. No manual locking, clicking, pushing, or snapping.