Description:
The VACUUM phone mount uses a unique combination of a suction cup element and magnets to securely attach phones to your bike, but also to the car's dashboard or the desk.  
The phone is easily positioned and connected to the mount through the magnetic guidance and the vacuum force keeps it securely locked. In case of a strong impact, the hold is additionally secured by the vacuum pressure created by the suction cup.
The centering of the smartphone is ensured by the magnetic force - thus the suction power is always guaranteed. The smartphone is released by simply pressing a lever on the side of the phone base.
Thanks to the ingeniously simple combination of magnetic force and vacuum pressure, the smartphone can be operated with one hand and is 360° rotatable, while a ratchet prevents it from rotating during the riding - even on rough trails!
The phone mounting system consists of a base (available for various applications) and a special, ultra-thin smartphone case with an embedded geometry.
The slim case protects the smartphone on and off the base. The understated elegance of the inconspicuous case with a shock proof TPU surrounding is accompanied by the decorative as well as practical ratchet and recessed geometry. Soft material on the inside of the case protects the phone's backside.
Specifications:
Materials: TPU, PC, Polyethylene Fibres, Neodymium
Materials: TPU, PC, Polyethylene Fibres, Neodymium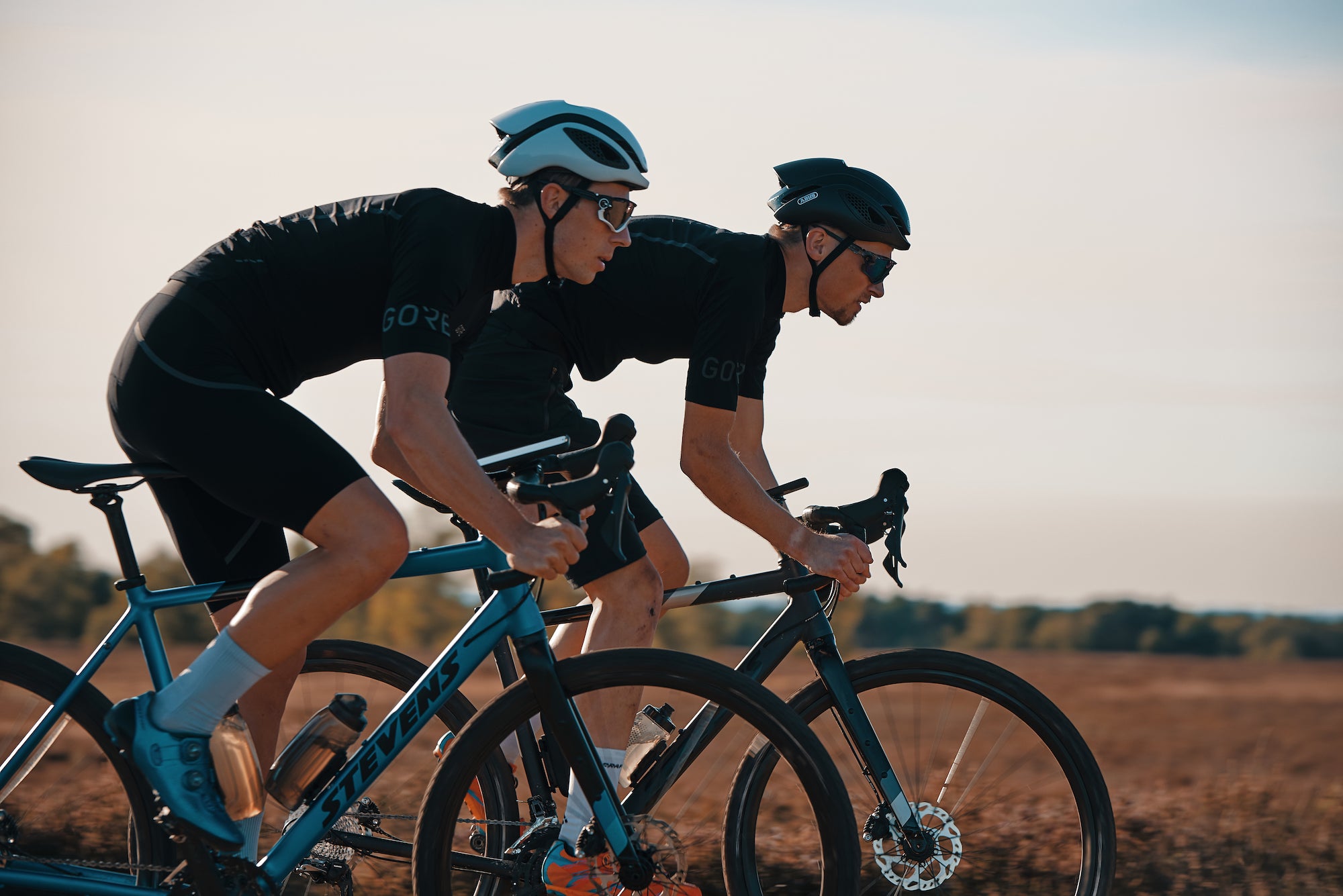 The Perfect iPhone Case-Mount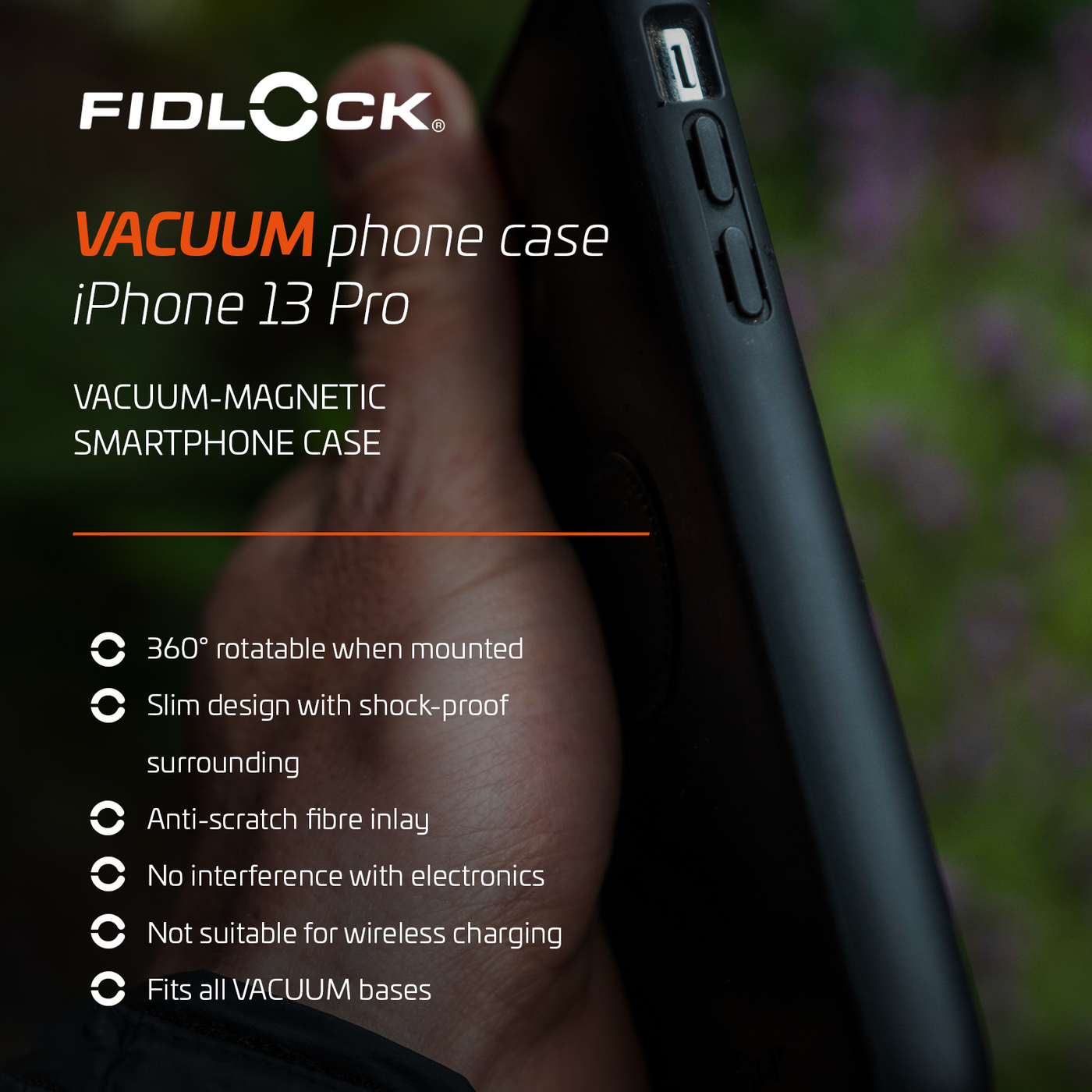 iPhone VACUUM Magnetic Case
Our unique VACUUM phone mount uses an ingenious combination of two invisible forces to securely attach your phone to your bike, but also to the car's dashboard or the desk – a complete versatile and multi-purpose mount. VACUUM is intuitive and quick to use! Just snap your phone to your bike or car and remove it with one hand!
Haven't received product
My son had a fidlock for precious phone. He loved it! It kept his phone safe and accessible for miles and miles of wooded mtb trail rides. We ordered a new fidlock case for anew phone but haven't received after 2 weeks and two emails to company.
Brienne, did we get you squared away? Let us know, support at fidlock dot us
Pretty decent
I wish for the price it came with a way to mount it but the case is nice and way slimmer then most mounting cases.
Hi Andrew,
Thanks for your purchase! We appreciate it. Where are you trying to mount it? Shoot us an email at marketing @ fidlock dot us and i can help with a coupon code to get your mount.
Great product
**Updating my previous review- customer service reached out and explained the employee I was emailing was no longer with the company. They addressed my issue and took care of it swiftly. 10/10 service!**
The phone case is great quality and works as designed, but I wanted the stem mount and accidentally purchased the handlebar mount. I've reached out to customer service and have not received any response after several days. Hopefully they reach out soon and offer a resolution.
Hey Matthew, we apologize for not getting back to you. I tried to find an email from you that was sent to support @ Fidlock.us but could not find one. Let us know how we can help.
love it!
Great product. Phone magnet and case take a lot of abuse on by Trike. Never had an issue
No US IPHONE14
Absolutely love your products. Work perfectly and has described, however, why is there no iPhone 14 pro case in the US line up??