Description:
The VACUUM phone mount uses a unique combination of a suction cup element and magnets to securely attach phones to your bike, but also to the car's dashboard or the desk.  
The phone is easily positioned and connected to the mount through the magnetic guidance and the vacuum force keeps it securely locked. In case of a strong impact, the hold is additionally secured by the vacuum pressure created by the suction cup.
The centering of the smartphone is ensured by the magnetic force - thus the suction power is always guaranteed. The smartphone is released by simply pressing a lever on the side of the phone base.
Thanks to the ingeniously simple combination of magnetic force and vacuum pressure, the smartphone can be operated with one hand and is 360° rotatable, while a ratchet prevents it from rotating during the riding - even on rough trails!
The phone mounting system consists of a base (available for various applications) and a special, ultra-thin smartphone case with an embedded geometry.
The slim case protects the smartphone on and off the base. The understated elegance of the inconspicuous case with a shock proof TPU surrounding is accompanied by the decorative as well as practical ratchet and recessed geometry. Soft material on the inside of the case protects the phone's backside.
Materials: TPU, PC, Polyethylene Fibres, Neodymium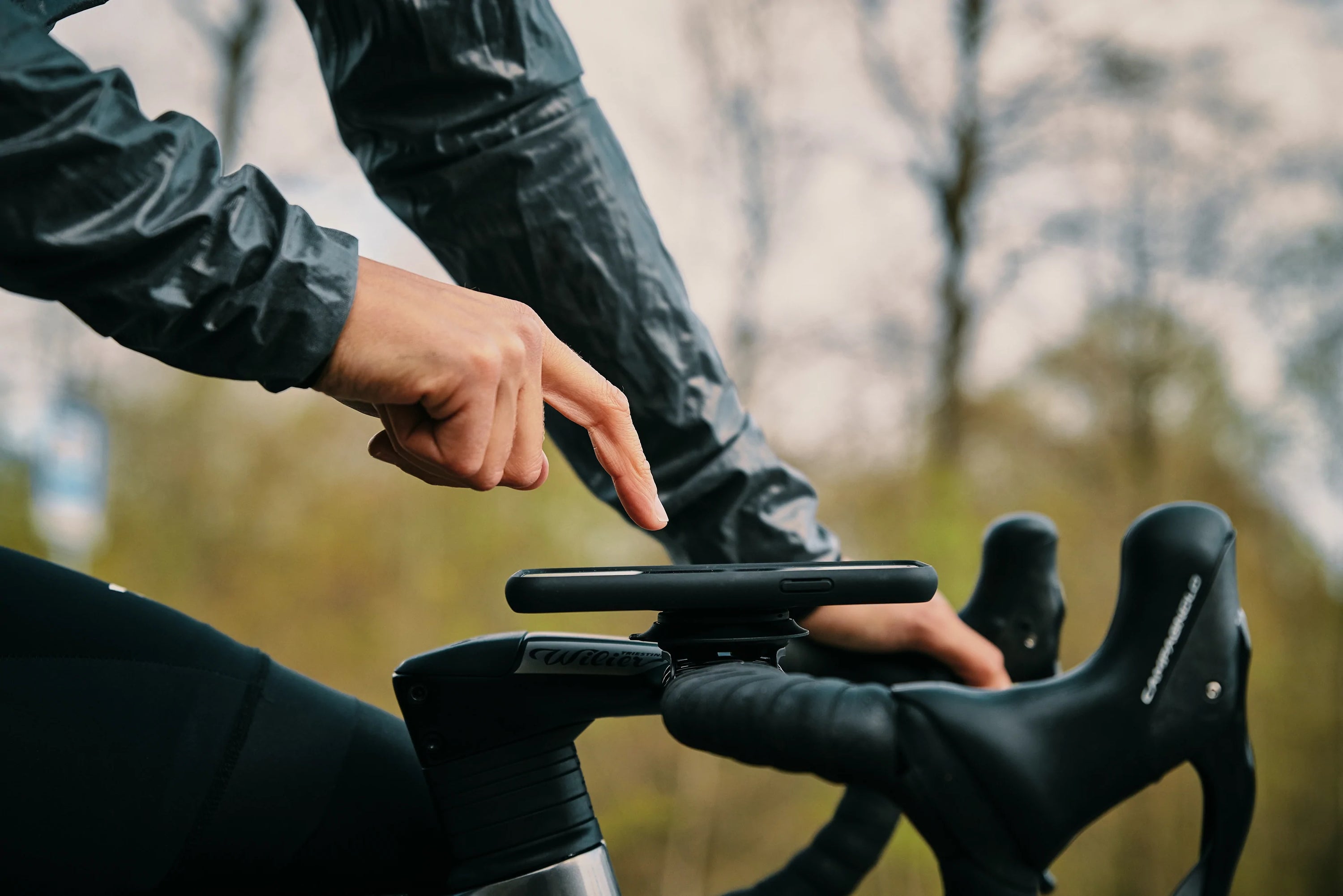 The perfect Samsung case-mount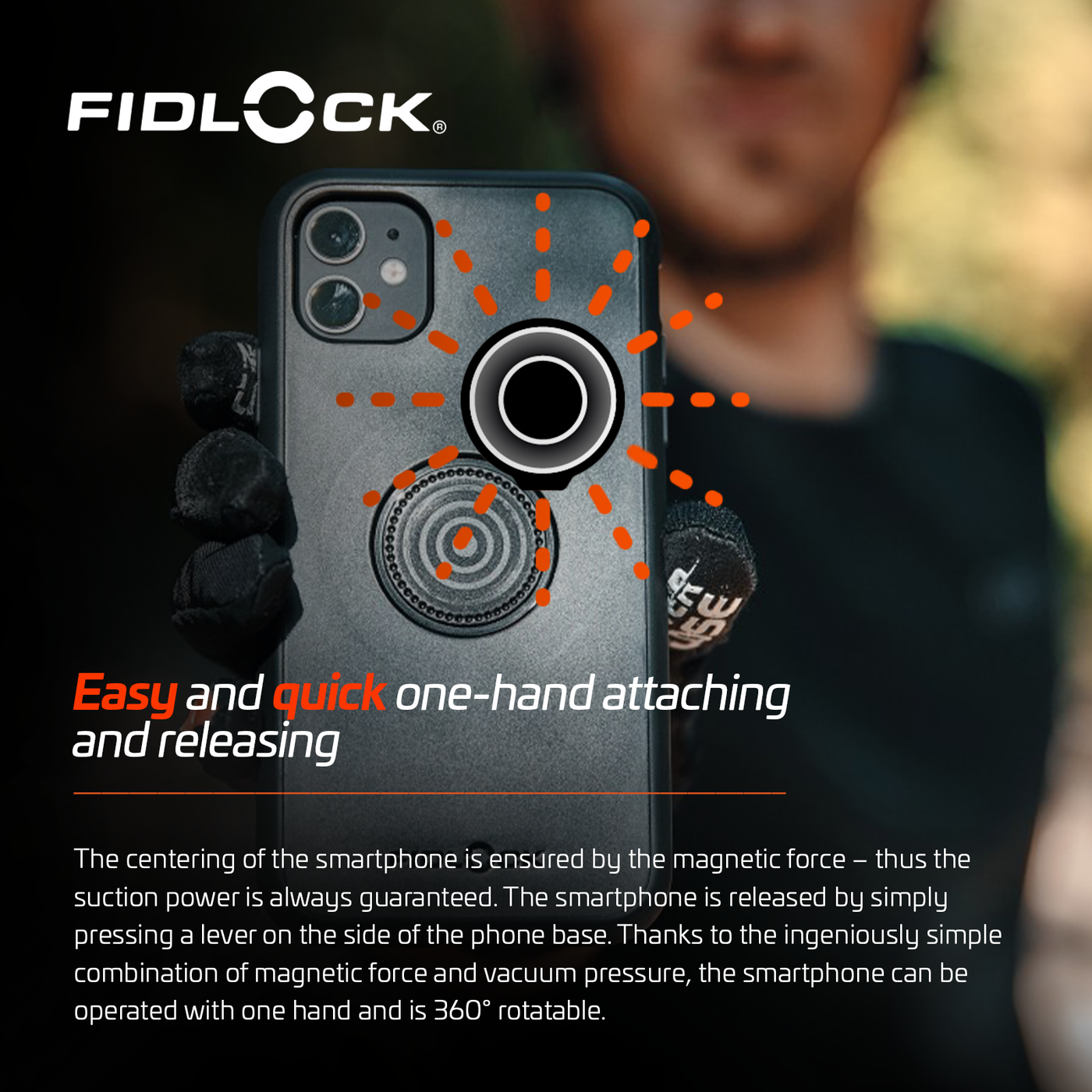 Samsung VACUUM Magnetic Smartphone Case
Our unique VACUUM phone mount uses an ingenious combination of two invisible forces to securely attach your phone to your bike, but also to the car's dashboard or the desk – a complete versatile and multi-purpose mount. VACUUM is intuitive and quick to use! Just snap your phone to your bike or car and remove it with one hand!
the phone patch for my samsung
I am loving it. I us it on my mountain bike for trail riding in the woods going over rocks and big roots the phone stays on the bike. I have fallen and phone stayed attached on the vacuum cap base with the phone patch.
No s22 ultra
No samsung s22 ultra case 😢
No S20 FE case...
I would love to have ONE for an S20 FE