The TWIST bike base adapter is mounted underneath the TWIST bike base to the bottle braze-ons: Thanks to the slotted holes, the adapter allows the base to be moved an additional 26.5 mm both upwards and downwards.
-Adapter for shifting the TWIST bike base
-For mounting between bike frame and TWIST bike base on the bottle braze-ons
-Gains additional 15 mm space in each direction
-Dimensions: 105 x 15 x 6 mm (LxWxH)
-Including four screws for mounting
-Aluminium, black anodised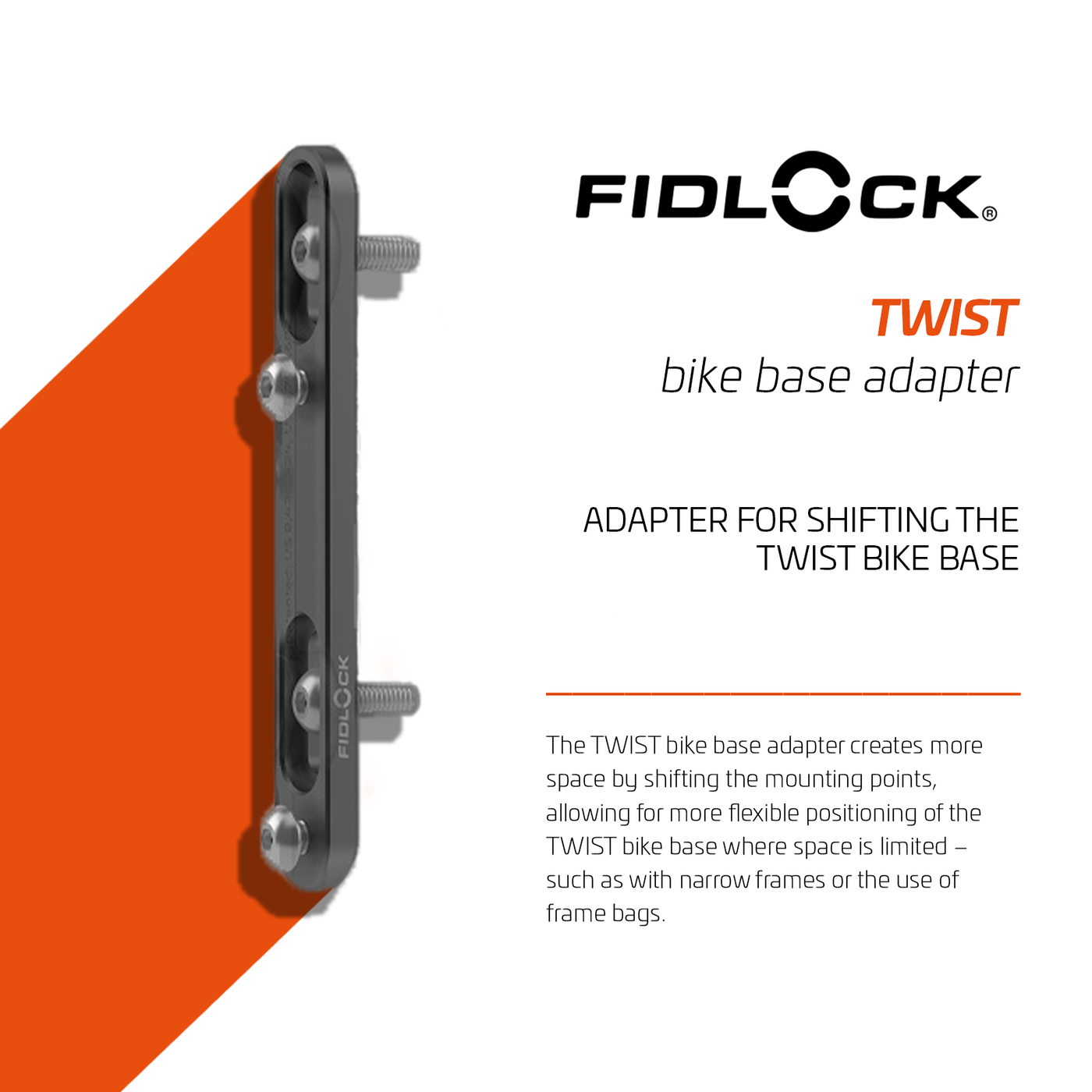 TWIST Bike Base Adapter
Our innovative TWIST Bottle + Base System provides you with the complete kit to mount your new, life-changing Fidlock hydration system anywhere. Available in multiple bottle sizes, find your bike's perfect fit using our bottle comparison and fit template page.