Discover the TWIST Kids Bottle 450: Perfect for pint-sized pedal enthusiasts with compact bikes that play hard-to-get with traditional bottle mounts!

Why? Because this little powerhouse, armed with a magnetic-mechanical mounting system, plays nice even with the tiniest frames.

New 450 ml Bottle for Kids with Magnetic-Mechanical Mounting System for Bike Frames
Sometimes, smaller is not just better; it's brilliant. Especially when your bike's frame is a bit of a space miser and doesn't offer much real estate for a regular water bottle. Enter the TWIST Bottle 450 - your solution for those tight spots. With its space-saving 450 ml (15.22 fl oz) capacity, it's the ideal companion for kids' bikes. And let's not forget the vibrant bottle cap and kid-friendly design that's sure to bring smiles!
Mounting the bike base onto your bike's bottle braze-ons is a breeze, requiring only two screws. If the bike does not come with bottle braze-ons, check out the TWIST Kids Bottle with Uni-Base.
- 450 ml / 15.22 fl oz volume
- Perfect for kids bikes
- Dishwasher-safe
- BPA-free polypropylene
- Fits all TWIST bases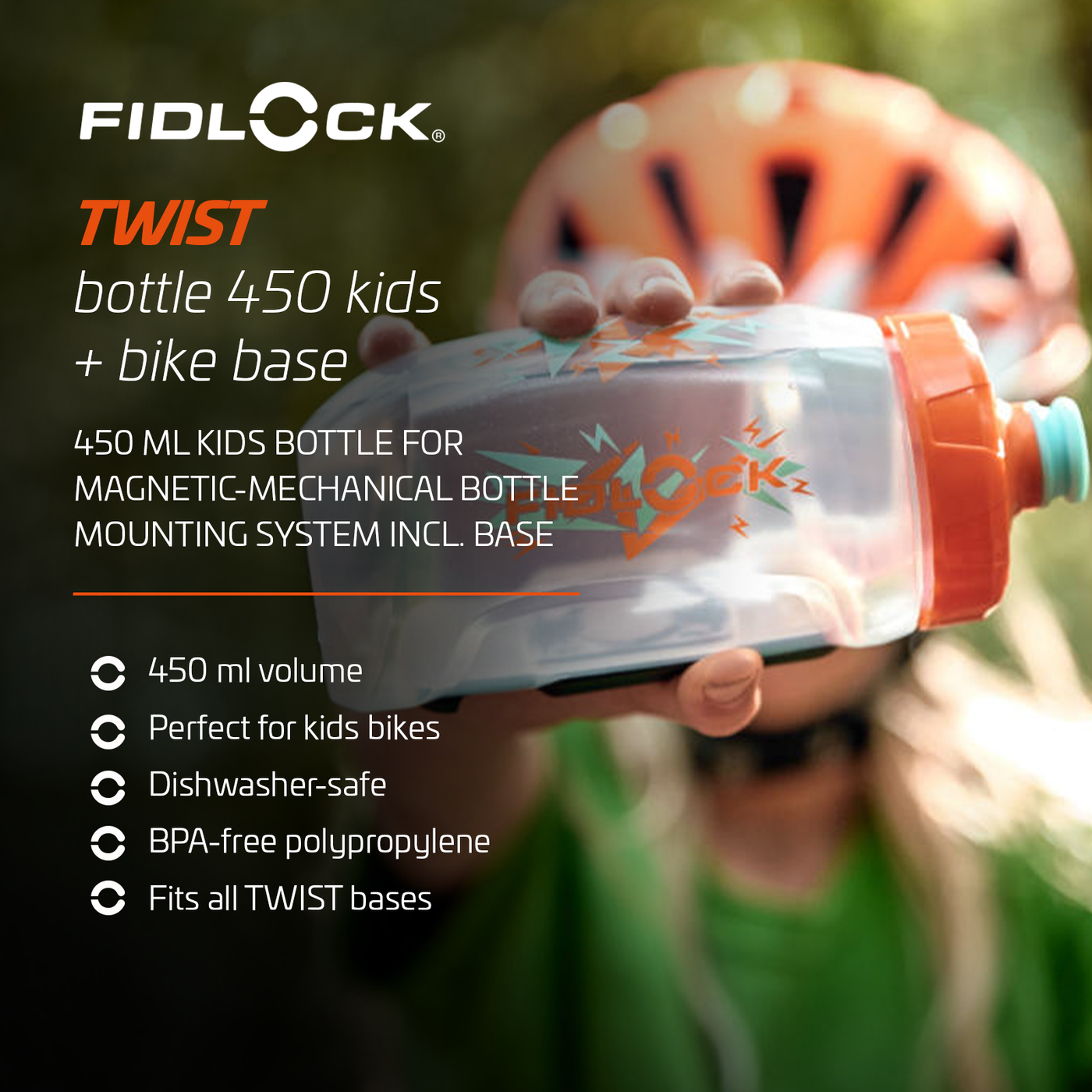 TWIST Bottle 450 Kids + Bike Base
Our innovative TWIST Bottle + Base System provides you with the complete kit to mount your new, life-changing Fidlock hydration system anywhere. Available in multiple bottle sizes, find your bike's perfect fit using our bottle comparison and fit template page.