Discover the TWIST Bottle 450 kids + uni base: Perfect for pint-sized pedal enthusiasts with compact bikes that play hard-to-get with traditional bottle mounts!
Why? Because this little powerhouse, armed with a magnetic-mechanical mounting system, plays nice even with the tiniest frames.
And guess what? It comes with the TWIST Uni Base, a universal attachment wizard, ready to marry your bottle to any tube that's re-closable! 🚴‍♂️🍼✨
- 450 ml / 15.22 fl oz volume
- Perfect for kids bikes
- Dishwasher-safe
- BPA-free polypropylene
- Fits all TWIST bases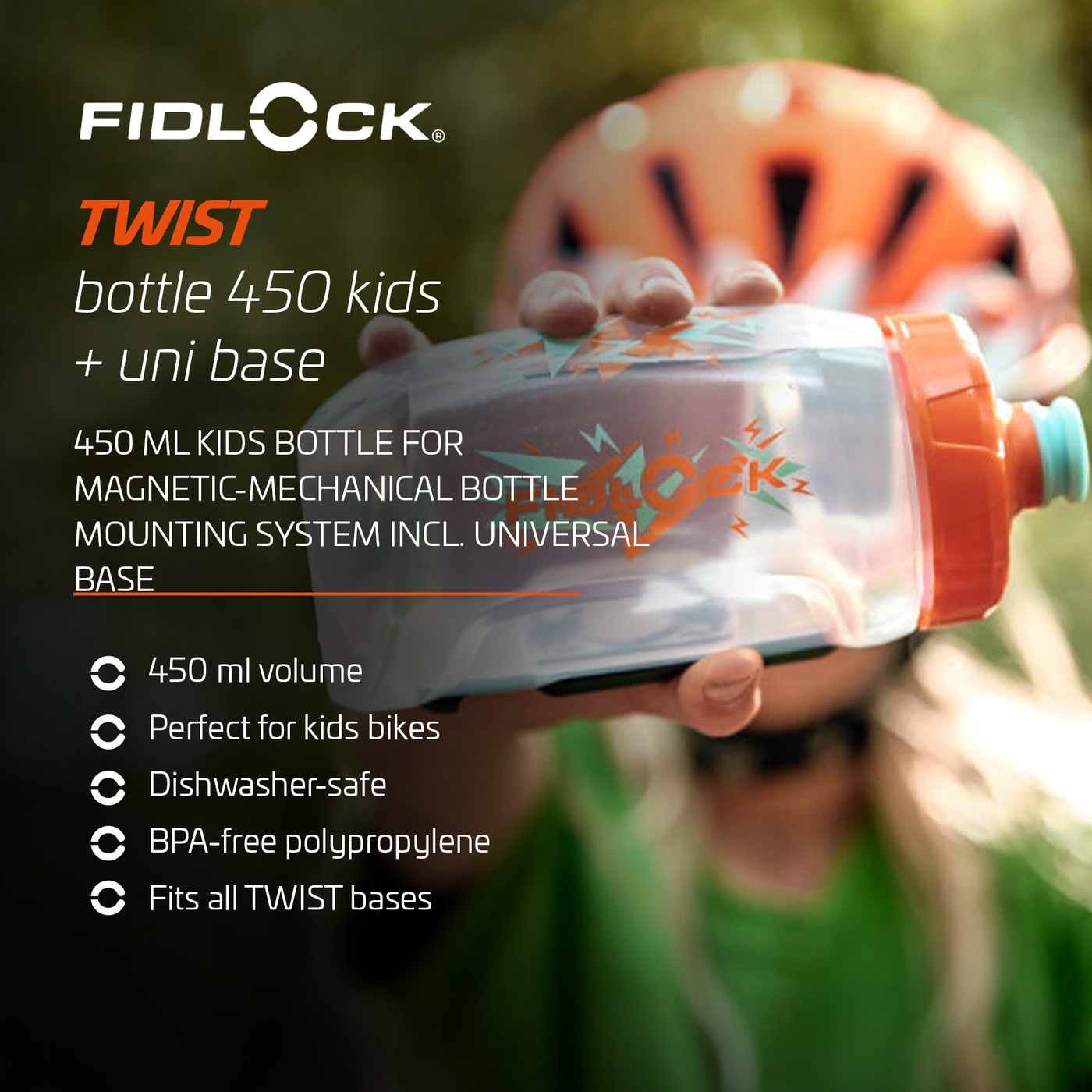 TWIST Bottle 450 Kids + Universal Base
Our innovative TWIST Bottle + Base System provides you with the complete kit to mount your new, life-changing Fidlock hydration system anywhere. Available in multiple bottle sizes, find your bike's perfect fit using our bottle comparison and fit template page.



Great product
Great product, solid connection and fits in small frames